Despite ploughing millions of rubbles into the Sochi Olympics, Princess Anne couldn't keep her nose out of a book during the opening ceremony, preferring to flick through her tome rather than watch the athletes' parade.
It is not known whether Her Royal Highness was engrossed in David Starkey's A History of England through the Monarchy or perhaps E L James 50 Shades Of Grey but either way it looks like a real page-turner.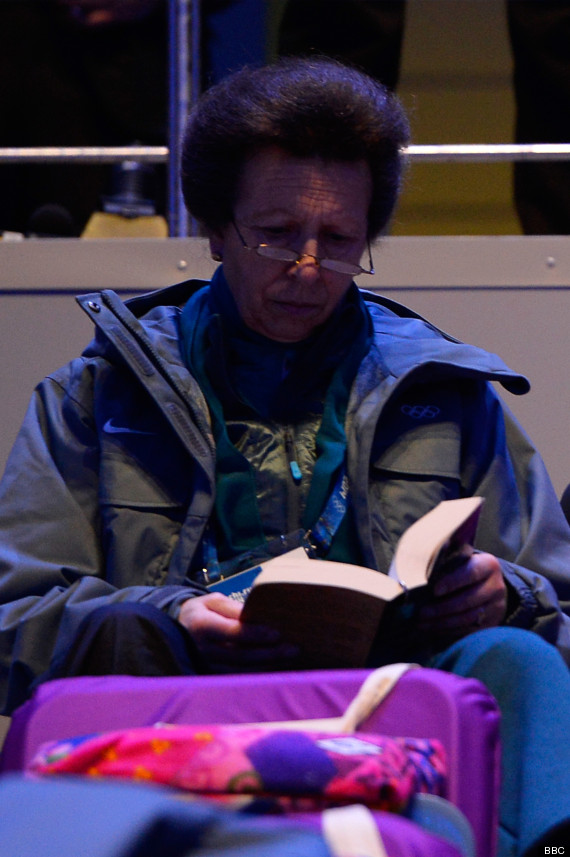 07/02/2014 19:04 GMT
Goodnight
That was an enjoyable opening ceremony bolstered by the classical music soundtrack and some wonderful choreography, despite some notable omissions from Russia's historic timeline.
Here's the Cauldron burning brightly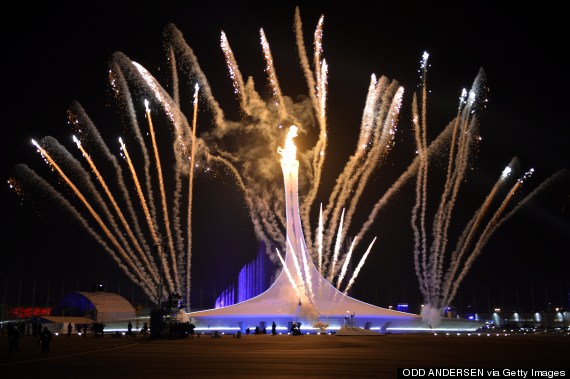 07/02/2014 19:02 GMT
More Maria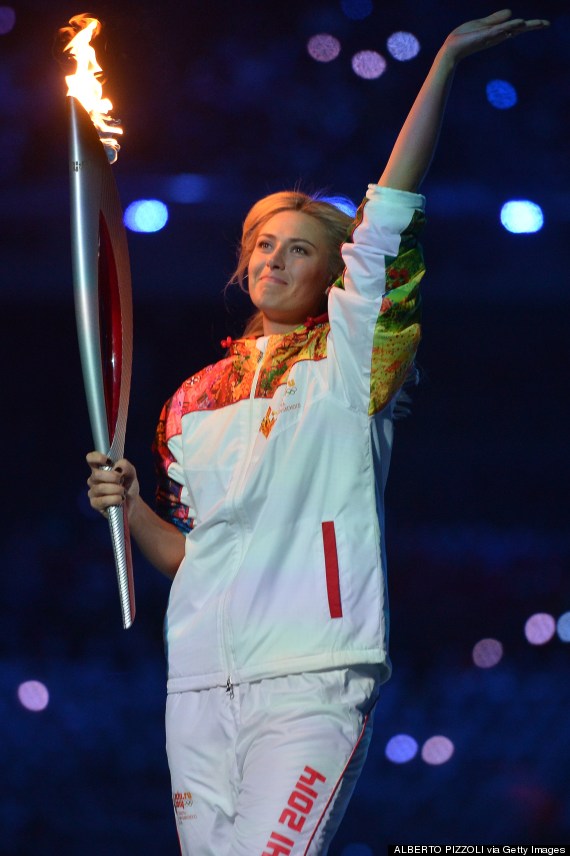 07/02/2014 18:59 GMT
Fireworks
It looks pretty extraordinary even from an armchair, let alone inside the stadium. It's still ongoing and the Olympic Village for these Winter Games looks incredibly impressive at night.
07/02/2014 18:57 GMT
Shara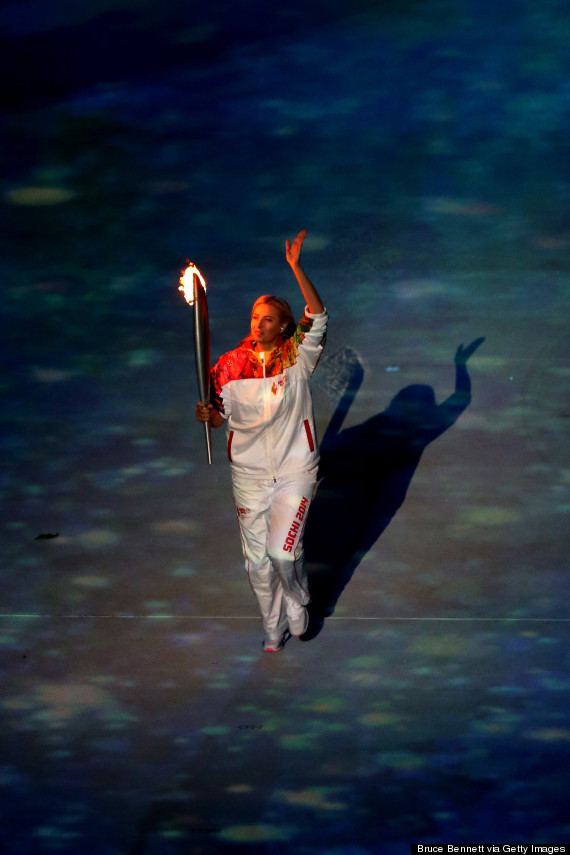 07/02/2014 18:56 GMT
It's aliiiiiight!
The Olympic Cauldron burns brightly in Sochi, an incredible fireworks display goes off and the crowd, I imagine, are going berserk. The Winter Olympics are well underway as Bolshoi plays.
07/02/2014 18:54 GMT
The Flame
Yelena Isinbayeva, the pole vaulter, followed by Greco-Roman wrestling greatAleksandr Karelin, then Alina Kabayeva, gymnast, and then ice hockey master Vladislav Tretyak also carried the Flame.
07/02/2014 18:51 GMT
Olympic flag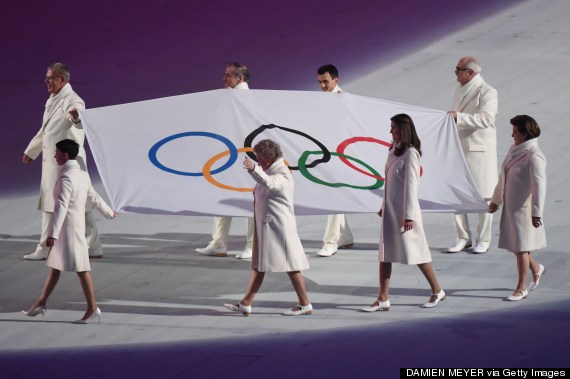 07/02/2014 18:50 GMT
Maria Sharapova
The four-time Grand Slam winner and 2004 Wimbledon champion, born in Sochi, brought the flame into the stadium.
07/02/2014 18:49 GMT
The Olympic Flame...
Has belatedly arrived. No Andrei Arshavin on a speedboat, though.
07/02/2014 18:45 GMT
"A wonderful moment to acknowledge the incredible technicians"
Robin Cousins, still with us, remarks. It's all gone a bit Starlight Express, which was a traumatic experience when I went to see it as a seven-year-old.
SUBSCRIBE TO & FOLLOW UK DAILY BRIEF