Sam Bailey Pregnant: 'X Factor' Winner Expecting Her Third Child
'X Factor' champ Sam Bailey has revealed she is pregnant.
The former prison officer - nicknamed Screwbo on the show - says she found out after doing a pregnancy test during a trip to the supermarket with her husband.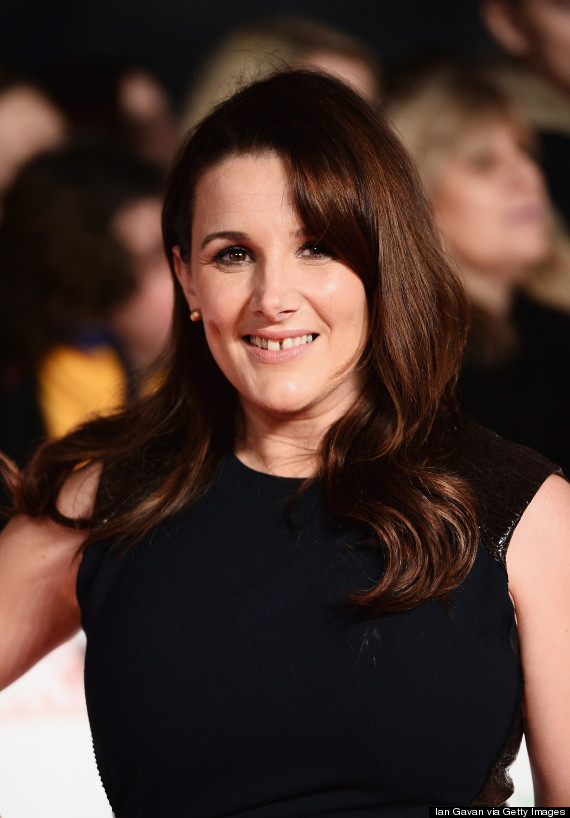 She told The Sun: "I went and did it in the toilet while he was getting all the food.
"I came out and went, 'Yep — I'm pregnant'. It wasn't planned."
It will be the 36-year-old's third child with hubby Craig, although she admits the news initially left her shocked and upset.
"When I got into the car I was really upset because I thought I'd let everyone at my management and the record label down," she explained.
"But they were really good about it. I was going to go on tour solo at the end of October — but I have managed to move it until January."
But Sam - who is ten weeks pregnant — says she and Craig couldn't be happier that she is expecting again.
"He thinks it's a New Year's Eve baby and he could be right. I've always wanted three kids."
Sam has since taken to Twitter to confirm the news, posting a snap of her first scan, which she captioned: 'Meet Peanut!!'
Hey everyone...... Meet peanut!!! :-) pic.twitter.com/QuUzO6yNaj

— Sam Bailey Official (@SamBaileyREAL) March 6, 2014
Congrats to them both!
.
Who's the mumma? Kate Middleton Who's the daddy? Prince William Baby ETA: 2015 Interesting fact: Oh we don't know... how about the fact that when her bundle of joy is born he or she will become fourth in line to the British throne?!

Who's the mumma? Jacqueline Jossa Who's the daddy? Dan Osborne Baby ETA: 2015 Interesting fact: Jacqueline confirmed that she was expecting Dan's child just months after his son, Teddy, was born.

Who's the mumma? Una Foden Who's the daddy? Ben Foden Baby ETA: 2015 Interesting fact: Una confirmed her pregnancy after it was noticed she wasn't dancing during The Saturdays' most recent tour.

Who's the mumma? Kourtney Kardashian Who's the daddy? Scott Disick Baby ETA: Late 2014 Interesting fact: This will be the stylish reality star's third child, and will become the youngest member of the 'Keeping Up With Kardashian' cast

Who's the mumma? Dawn O'Porter Who's the daddy? Chris O'Dowd Baby ETA: 2015 Interesting fact: Dawn revealed she was pregnant while taking part in the Ice Bucket Challenge.

Who's the mumma? Martine McCutcheon Who's the daddy? Singer/songwriter Jack McManus Baby ETA: February 2015 Interesting fact: Martine revealed to Hello! magazine that she was worried her health issues meant she wouldn't be able to conceive, but confirmed she was pregnant with her first child in 2014.

Who's the mumma? Alicia Keys Who's the daddy? Swizz Beatz Baby ETA: 2015 Interesting fact: The couple confirmed on their fourth wedding anniversary that they were expecting their second child together.