Jaws is coming for Britain.
A monstrous Great White shark has been spotted via an online tracker heading straight for the British and/or Irish coast (or, rather, swimming around relatively close) .
The satellite-tagged shark is currently barely 1,000 miles from the coast of Ireland and Cornwall, and could reach us within three days - theoretically.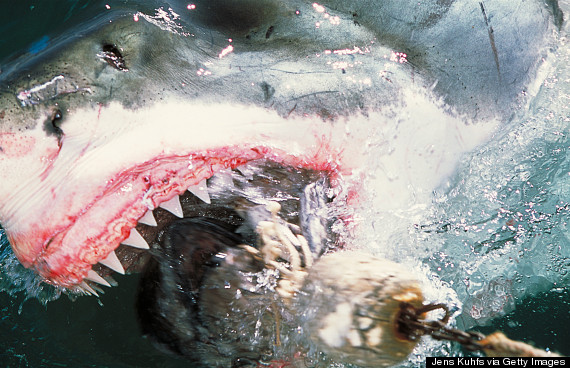 Ravenous predators, Great Whites are the largest and most notorious of all the carnivorous sharks. They are usually found on the coasts of South Africa, Australia, California and Hawaii, among many other areas, but do not usually swim as far north as Britain.
But Lydia seems to have a different plan. She has swum more than 19,000 miles since her tracking device was fitted near Florida, and so far she seems intent on tasting the sweet waters of the British isles, or Europe, or maybe just this side of the mid-Atlantic ridge.
Admittedly, it's possible that Lydia will turn back before sliding into the Thames Estuary and cruising under Tower Bridge to take a gawp at Big Ben.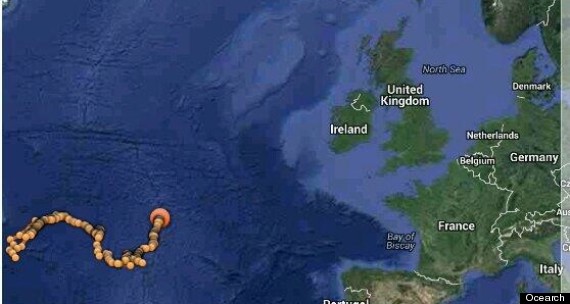 Above: researchers are tracking Lydia as she comes closer
But even if she only manages to cross the mid-Atlantic ridge, she will have still made history as the first recorded Great White to officially cross the Atlantic.
The aim of Ocearch is to "generate previously unattainable data on the movement, biology and health of sharks to protect their future while enhancing public safety and education."
SUBSCRIBE TO & FOLLOW UK TECH