Michel Roux Jr fans may not be able to watch him on the BBC any more, but they'll still be able to catch their favourite silver kitchen fox in action.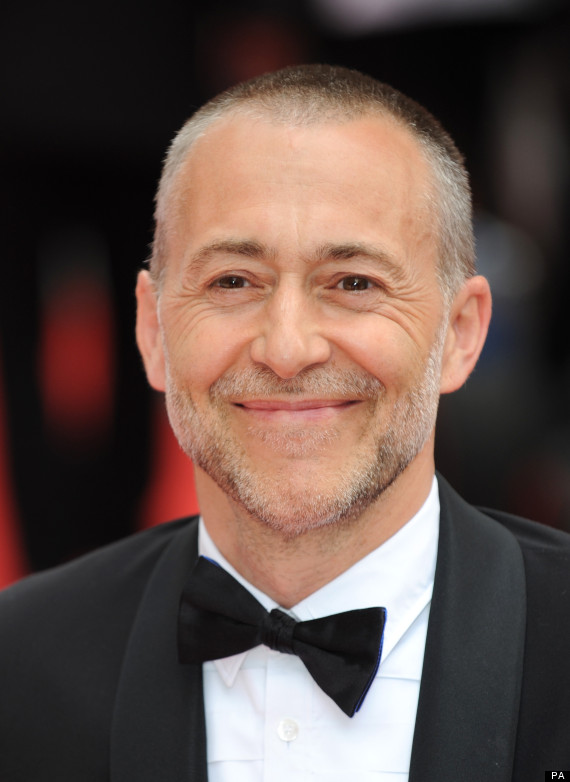 Michel Roux Jr has left the BBC to concentrate on other interests
The Michelin-starred chef quit his presenting roles on 'Masterchef: The Professionals' and 'Food and 'Drink' in a war of words earlier this week, blasting the "frustrating process" of trying to negotiate with his bosses over his commercial interests. He questioned whether the BBC understood "the realities of today's commercial world".
But, fear not, Roux-ettes, because Michel Roux has already announced he'll be back in action... at Epsom Racecourse.
Michel will be teaming up with his father, the equally celebrated Albert Roux, to produce 'Chez Roux on the Prince's Lawn' at the Epsom Derby Festival on 6 and 7 June.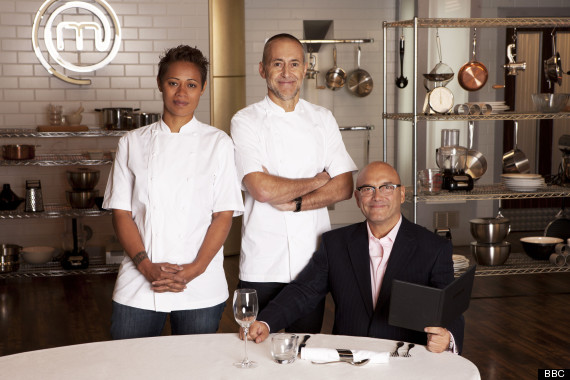 L-R) Michel Roux Jr has recently quit his job on Masterchef, shown here with Monica Galetti and Gregg Wallace
The two-star Michelin chefs, who run the world-renowned Le Gavroche restaurant, will be preparing a very special three-course meal, including dishes such as English Asparagus, Hen Egg, Feta Cheese, Aubergine Caviar and Truffle Dressing, followed by a Assiette du bouché - Roast fillet of beef with mushroom, pork belly with apple sauce, venison sausage with mash potato and onion gravy, lamb chop with ratatouille or the choice of a Plateau de fruits de mer.
Prices start at £549 plus VAT, for which hungry diners are also promised a wide-ranging view of the racecourse. Binoculars are not included.
Roux has said he will honour his commitment to presenting a new BBC4 documentary, 'Chocolat', which begins filming in the next few weeks.
Marine conservationist, explorer, Steve Zissou template.

The singing sparrow.

Writer, philosopher, feminist pioneer.

The father of deconstruction.

New Wave filmmaker, actor and alien-botherer.

Actress, director, star of 'Jules Et Jim'.

Hollywood's favourite Frenchman.

The ultimate designer moderne.

Actress, model, animal-lover.

New Wave filmmaker, epic glasses-wearer.

Composer, electronic instrumentalist, son et lumière live show specialist.

Actress, model, the French star of 'The English Patient'.

Footballer, actor, philosopher.

Anglo-French masterchef.

Scandalous, brilliant novelist.

The male Brigitte Bardot.

Record-holder for the most César awards for Best Actress.

Prolific actor, fine moustache-wearer.

Painter, illustrator, short man.

Novelist, essayist and the Tories' worst nightmare.

Teacher, French Resistance member, human rights campaigner.

Transatlantic director, screenwriter and producer.

Fashion designer and prêt-à-porter pioneer.

Actor, singer, quintessential Frenchman.

The father of modern photojournalism.

Impressionist painter who wasn't a man.

Actress, model, half of Singtank.

Electronic pop duo and darlings of the Nineties.

Writer, filmmaker, author of 'L'Amant'.

Singer-songwriter, cigarette-smoker, father of...

Anglo-French actress and singer.

The French Tom Jones.

Electronic pop duo and darlings of the Noughties.

Actor, Heartbreaker, Mr Populaire. And we mean those things literally.

Actress, director, Ethan Hawke's dream woman.

Novelist also known as Amantine Lucile Dupin.

Poet, novelist, filmmaker, inspiration for the Cocteau Twins' name.

Director, screenwriter, cinéma du look filmmaker.

Actress, model, singer of Joe Le Taxi.

American-born, French-naturalised dancer, singer, actress, muse, Civil Rights activist and helper of the French Resistance.

Composer, musical pioneer.

Actress, timeless beauty, star of more than 100 films.

Fashion designer, Madonna bustier-creator.

Existentialist philosopher and Nobel Prize refuser.

Writer, bohemian, erotic novelist.

New Wave film star.

Director, actor, screenwriter, love interest to...

'Amélie' star turned darling of every living cinema-goer.

Fashion designer, style innovator and creator of the brand Chanel.

Writer, philosopher, purveyor of existential angst.

Actor, Hollywood star, ruthless dance teacher (in 'Black Swan', at least).

TV presenter and actor, beloved by all viewers of 'Eurotrash'.

Former editor of Vogue Paris and possessor of big eyebrows before Cara Delevingne was even born.

Actor, 'Jean De Florette' star, floppy-haired style icon.

Oscar-winning actress and Hollywood's current go-to French leading lady.

Dancer, actress, Gigi.

Avant-garde composer, pianist, gymnopedist.

Kisser, thinker, sculptor.

Pioneer aviator, world speed record-breaker.

Director of 'Amélie', 'The City of Lost Children', 'Alien Resurrection' and more.

Actress, model, Bond Girl.

Actress and officially the hottest Frenchwoman of the mid-1980s, thanks to 'Betty Blue'.

Oscar-winning star of 'The Artist', latter-day Gene Kelly contender.

Singer-songwriter, former model, former First Lady of France.

Actor, bon viveur and man mountain.

Aka François-Marie Arouet: writer, philosopher and garden cultivator.

He designed this, which led to the Blackpool Tower. Thus, cool.

Teenager, army leader, heroine.

Lover, skunk and pursuer of cats.