When we first clapped eyes on these snaps of Jennifer Aniston we must admit we were just a little bit pleased to see the actress looking, well, more Hounslow than Hollywood.
But of course, despite Jen resembling what we look like first thing in the morning, all it is not quite as it seems.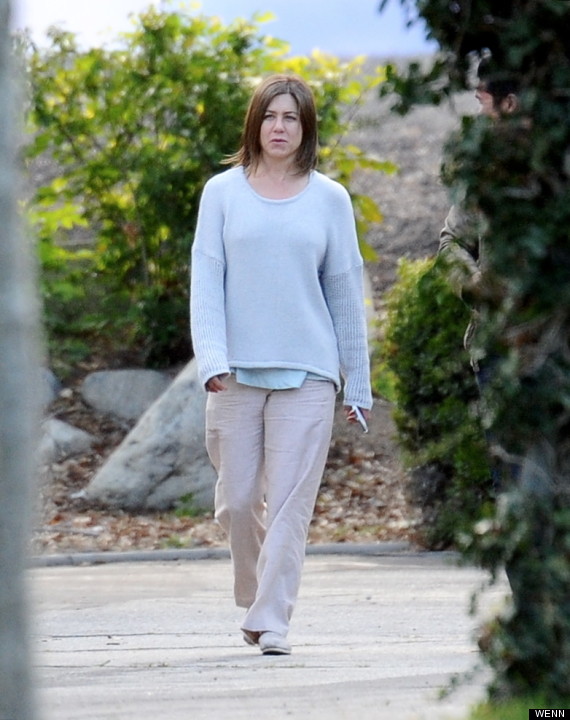 Jennifer Aniston
Don't let it be said that the former 'Friends' star isn't willing to suffer for her art because Jen's make-under of mousy hair, a slap-free face and slobby clothes are all for her role in her new film 'Cake'.
The star was spotted on-set in Pasadena, California filming the forthcoming movie, which also stars 'Avatar' star Sam Worthington.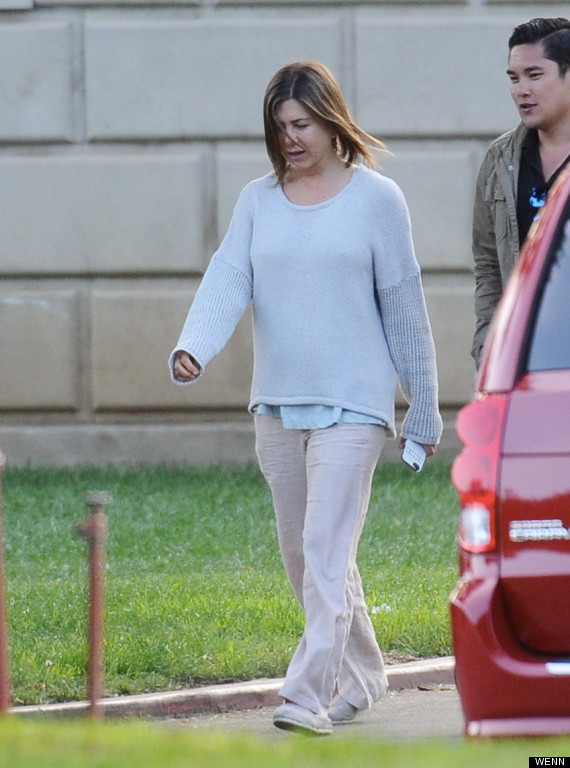 According to IMDB.com, the story follows 'a grieving mother suffering from chronic pain in the aftermath of a fatal car accident finds an unlikely source of inspiration.'
We're guessing she hasn't got to those scenes yet.
Jennifer Aniston's Worst Hairstyles
At the 1999 Emmy Awards, Jen surprised us with this, um, interesting look.

No one should wear a ponytail after the age of 20 unless they're at the gym or at home. At the very least, she could have made it a sleek, high-pony.

We've seen this cut countless times before on Jen so when she repeated it yet again in 2001, we were already tired of it.

We love a good beach wave but Jen's locks just look tired here.

Jen's hair looks as if it's trying to hide something, it's so thick.

There's nothing special about this haircut. Nothing at all.

Jen's hair needs a stylist, STAT! It looks as if she just rolled out of bed.

This updo makes the actress looks older than she really is. She looks much better with her hair down.

It's too short and too wavy. She should either make the bob blunt or grow her hair out to make the waves look more natural and full.

She sported a sexy lob in 2013 but this blunt bob doesn't suit her face.

It's never cool to show that much of your roots. You may as well just go ombre.

It she had combed it out more, this messy hairstyle would have looked way better.

This is totally our bias but we think Jen looks way better as a blond. A lighter shade of brown would have worked.

It almost worked but it would have been more chic to pull it up into a high chignon.

Yawn! We've seen this a thousand times before and done better.

Sometimes we think Jen really doesn't care what she does with her hair.

That's exactly what it is. We expect better from you, Jen!

It looks like Jen tried to go for a bedhead look but it just fell flat.

Between the blond highlights and darker hues, Jen's hair looks all over the place.

Not even Skrillex himself can pull off his signature hair.