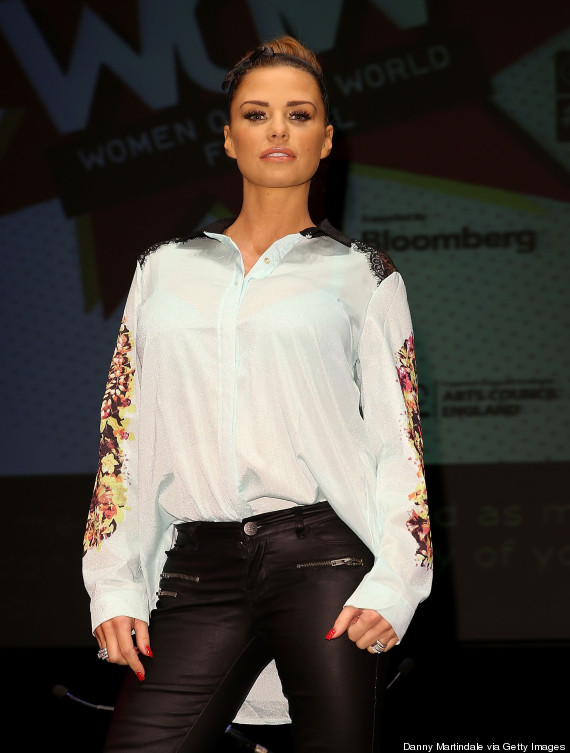 "I appreciate most people will have seen my tweets on the subject of my marriage to Kieran," she writes. "I make no apologies for them though it will be appreciated that, sending them immediately after Kieran confirmed to me what he had been doing for the last 7 months, those tweets were a sign of my heart breaking.
"That he was doing it with a close friend of nearly 20 years is hard to understand."
The statement goes on to detail her current thoughts on their relationship, before Katie explains that she still wants Kieran to be part of their children's lives. Kieran and Katie in February 2014
"This statement however is from my head, not my heart," she adds. "I am appalled that someone I loved, trusted and believed in has behaved in this way. If he had so little respect for our relationship I would have hoped he would have thought about our child or the one that we have on the way.
"That he did not means he will no longer be part of my life. I will do all I can to ensure he maintains a relationship with his children should he want that.
"I am so grateful for the love of my children and family at this time."
Katie Price's Past Men...
SUBSCRIBE TO & FOLLOW UK ENTERTAINMENT