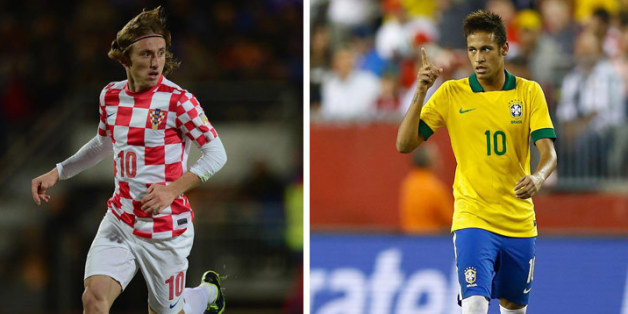 06/12/2014 5:56 PM EDT
Full-time: Brazil 3-1 Croatia
The scoreline flatters Brazil, who would not even be regarded as favourites for the finals if they weren't the hosts on that showing. Neymar looked at ease under the pressure, but Oscar was the outstanding performer. The dodgy decisions by the Japanese referee will rightly enrage Croatia, who will be grateful for Mandzukic's return at the expense of Jelavic for the remainder of the group stage.
06/12/2014 5:52 PM EDT
3-1. Game over
Fitting Oscar should cap off his man of the match display, and his toe poke was innovative, however Pletikosa again was caught napping and was alarmingly slow getting down. He got a hand to the ball again but at 35 just looks too old.
06/12/2014 5:50 PM EDT
GOOOOOOOAAAALLLL
Oscar gets a deserved goal but Pletikosa is at fault again.
06/12/2014 5:50 PM EDT
91 min
Cesar saves from Perisic and Brazil are hanging on. There will be four added minutes.
06/12/2014 5:49 PM EDT
89 min
Really good chance for Corluka from a Modric cross. Olic is moaning at him, possibly because he got in his way. The Croats feel aggrieved in general.
06/12/2014 5:48 PM EDT
88 min
Neymar makes way for Ramires as Scolari shores it up.
06/12/2014 5:46 PM EDT
It's this man's night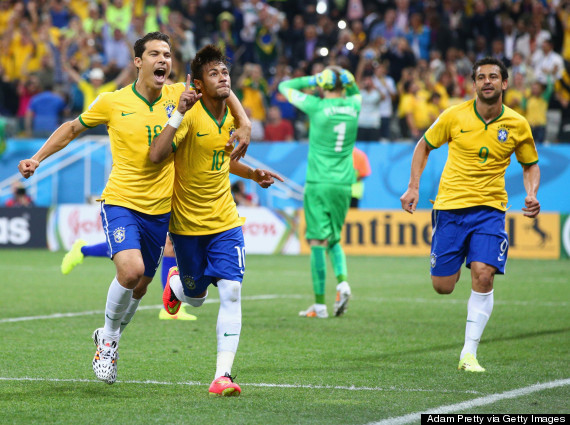 06/12/2014 5:46 PM EDT
86 min
Luiz mops up when it looks like Rebic is about to get a shot off at goal. Modric then has a good strike hesitantly saved by Cesar.
06/12/2014 5:43 PM EDT
DISALLOWED GOAL
Olic penalised for fouling Olic, but it was a flappy attempt from Cesar. Brazil are certainly enjoying the rub of the green.
06/12/2014 5:42 PM EDT
81
Neymar's in full flow now and has rarely looked sharper this match. Jelavic has come off for Rebic, although it has hardly changed Croatia's approach. They're still struggling to retain the ball and their centre forward remains isolated.
SUBSCRIBE TO & FOLLOW UK DAILY BRIEF