Danny Mills has bafflingly attained a prominent punditry role at the BBC and is on the Football Association's commission, although both organisations might have a re-think following his suggested punishment for Luis Suárez.
Suárez, in case you holidayed to the moon yesterday, bit Giorgio Chiellini - the third opponent he has sunk his teeth into in less than four years. He faces a two-year ban having previously been suspended seven games for biting Otman Bakkal and 10 for gnawing Branislav Ivanović's arm.
At the very least, he should not kick a ball again this year. An unprecedented deterrent must be set. Mills is all for that - but wants more.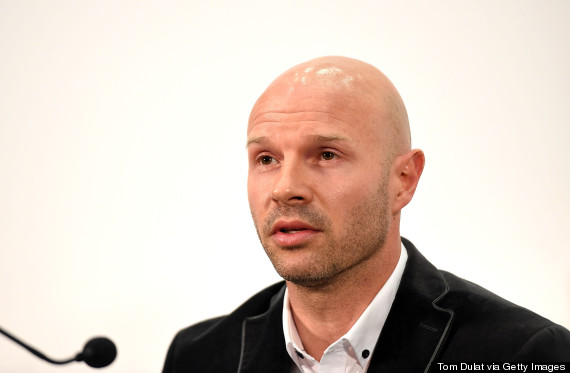 "They have got to throw him in jail and lock him up forever."
"It has to be the longest ban in football ever. A worldwide ban, not just an international ban," he said. Fair enough.
"It is the third time it has happened and it is a clear bite this time, in a tournament of this magnitude, the most watched tournament in the world. They have got to throw him in jail and lock him up forever."
SUBSCRIBE AND FOLLOW
Get top stories and blog posts emailed to me each day. Newsletters may offer personalized content or advertisements.
Learn more