Cher Lloyd has revealed that if she had a teenage daughter she wouldn't allow her to audition for 'The X Factor', claiming that when she was on the show, aged just 16, she wasn't emotionally ready for the experience.
Cher - who finished in fourth place behind One Direction in 2010 - was originally a hit with viewers after her performance of 'Turn My Swag On' at her audition, but reports of diva behaviour backstage made her less popular with the general public.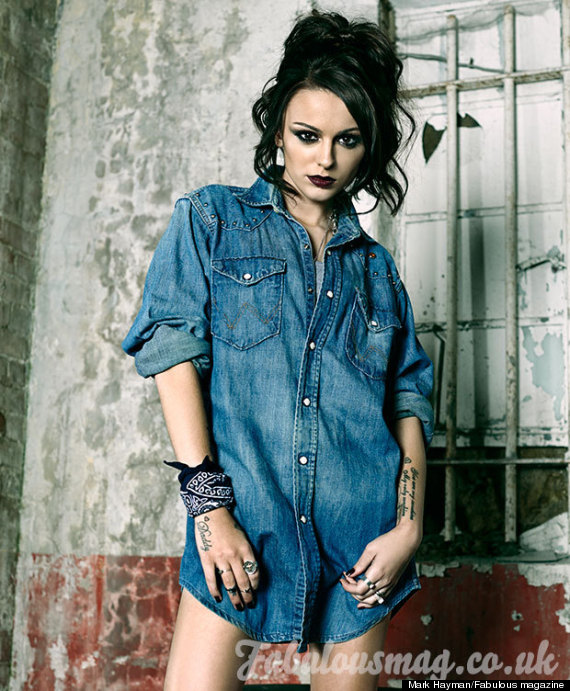 Cher Lloyd
She's now explained that she feels she was acting out as a coping mechanism, telling The Sun's Fabulous magazine: "I felt like people thought there was something wrong with who I was... I behaved badly because that was the only way I could deal with it. If I had a 16-year-old daughter, I wouldn't let her do a show like that. I wasn't ready and it really messed with my head."
While some viewers would agree with Cher's comment that some young people aren't ready for the pressure that comes with starring on a TV talent contest, clearly Simon Cowell isn't one of them as this year's 'X Factor' marks the first time since 2007 that contestants as young as 14 will be able to sing in front of the panel.
Cher has also spoken about Cheryl Cole, who was her mentor during her 'X Factor' journey. Cheryl will return to the show later this year.
The two once had a close bond, but their relationship turned frosty after Cher publicly berated Cheryl in an interview.
However, Cher has clearly put their rift behind them, adding: "I've said some stupid things, been an idiot and Cheryl is one person I want to see and speak to. She is one woman I would go to for advice."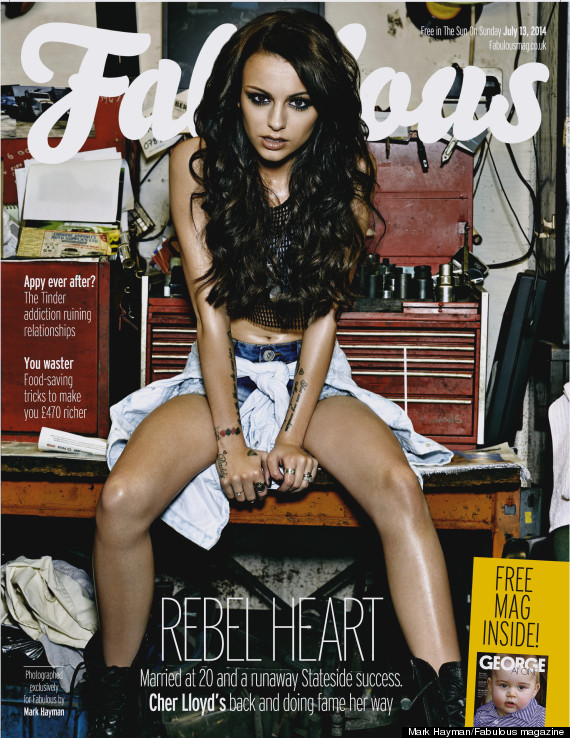 You can read Cher's interview in full in this week's Fabulous magazine as part of The Sun on Sunday, on sale 13 July.
Overlooked 'X Factor' Releases...
Diana topped the charts with her first single 'Once', though unfortunately failed to repeat that success with her second single, which peaked just inside the UK top 40.

Cher Lloyd more or less sealed her fate in the UK when she made the even-more-irritating-than-we-remembered 'Swagger Jagger' as her debut single, but more wisely opted for the more catchy and radio-friendly 'Want U Back' as her first single in America. And what do you know, no 'Oh My Darlin' Clementine' sample in sight.

This song is brilliant. That's about all we have to say really.

Aiden Grimshaw arrived on 'The X Factor' back in 2010 and was pretty much a ready-made pop star. By the time he performed 'Mad World' in the first live shows of the series that year, it was obvious exactly what he was about, and 'Is This Love' made a perfect debut single for the bequiffed Blackpool singer

A 'Show Me Love'-esque club banger about an absent father probably shouldn't work, particularly when it's being sung by an 'X Factor' contestant, but somehow Misha B pulls it off beautifully.

Yes, yes, we know. But if you can get over the fact it's Jedward (difficult, we understand) then this - their second ever Eurovision entry representing Ireland - is genuinely an excellent pop song.

And speaking of Eurovision, here's Spain's 2014 entry, sung by none other than 'X Factor' 2008 contestant Ruth Lorenzo.

We can't help but feel that Union J have been a bit unfairly overlooked since coming off 'The X Factor' a few years ago, and have been unjustly billed as some class of One Direction Lite. True, the similarities between Union J and One Direction are unignorable, but if Union J are going to keep putting out pop songs as brilliant as 'Carry You' then surely we can agree there's room for everyone?

2010 was a landmark year for 'The X Factor', with the discovery of acts like One Direction and Cher Lloyd. Matt Cardle was named winner, while acts like Aiden Grimshaw, Katie Waissel and even Wagner have stuck in our memories long after the series ended. One act from that year who seems to have slipped through the net a bit is Rebecca Ferguson, who thankfully is still making music, though we still love her 2011 debut 'Nothing's Real But Love'.

True, we probably can't claim Little Mix have been "overlooked" - they did win the show back in 2011 - but we do think it's fair to say they've been underestimated a bit. This is the title track from their album 'Salute', released in 2013, which proves that the group really do mean business.