Millie Mackintosh has ditched her posh frocks all together to pose in the errrm, altogether in the latest issue of Women's Health magazine.
The former 'Made In Chelsea' star - and Mrs. Professor Green - is one of 10 famous and inspiring women who stripped naked for the mag's inaugural Body For Life campaign.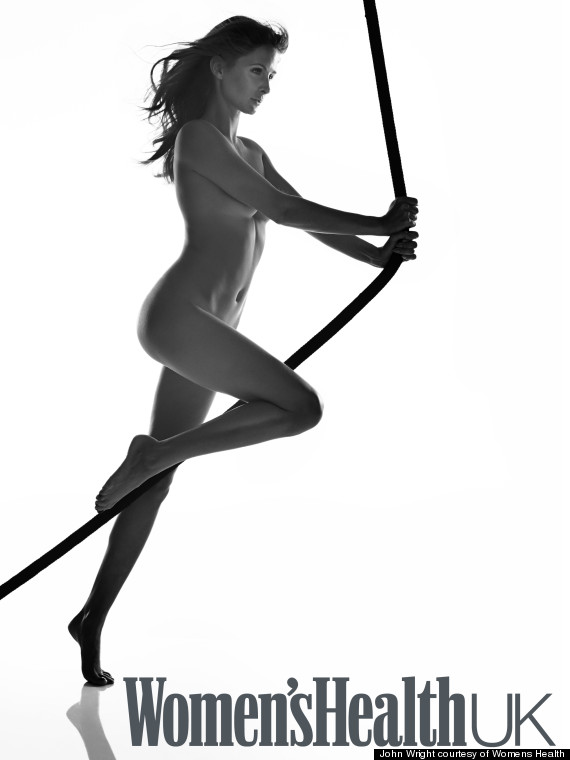 Millie Mackintosh
As well as Millie, former Pussycat Doll Kimberly Wyatt and trainer-to-the-stars Tracy Anderson also posed in the nude for the series of stunning black and white photographs.

The Body For Life campaign embodies the Women's Health ethos that a healthy body isn't just about pure aesthetics - it's about building a strong body that will protect you against illness and injury and keep you feeling (and inevitably looking) great for years to come.
Millie Mackintosh told the magazine: "I get comments on Twitter or in interviews with people asking, 'How do you deal with the fact people think you're too thin?' I'm not too thin – I'm slim. I go to the gym to try to build muscle. I really try!

She also revealed that she relies on the support of her hubby Professor Green to achieve her Body For Life.
"My husband Steven and I sometimes run or cycle together," she said. "But he's also good at reminding me I need to rest. I don't want to be skinny and I don't want a six-pack – I just want health… and some definition!"

Dancer and singer Kimberly Wyatt, who also posed naked for one of the shots, says she struggled with the pressures of being a popstar to maintain a healthy body balance.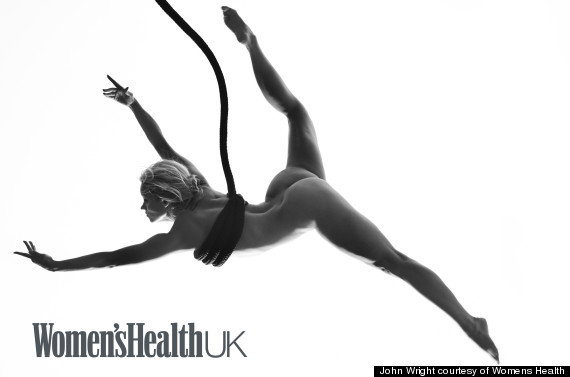 Kimberly Wyatt
"I know what it's like not to feel beautiful," she said. "I've had the executive at the record label suggest I'd be better if I looked like an anorexic alien.
"But I've always resisted the pressure to stick my fingers down my throat. I think I'm lucky my training has never just been about my body – it was driven for my love of dance."

As for her favourite body part, Kimberley says, "Shoulders and back. Ballet is brilliant for muscles in these areas, so when I see mine in the mirror, I'm like, 'Yeah, I worked my ass off my entire life for those.'"

Read the full Body For Life interviews in the September Naked issue of Women's Health – on sale Wednesday 30 July. Also available as a digital edition. www.womenshealthmag.co.uk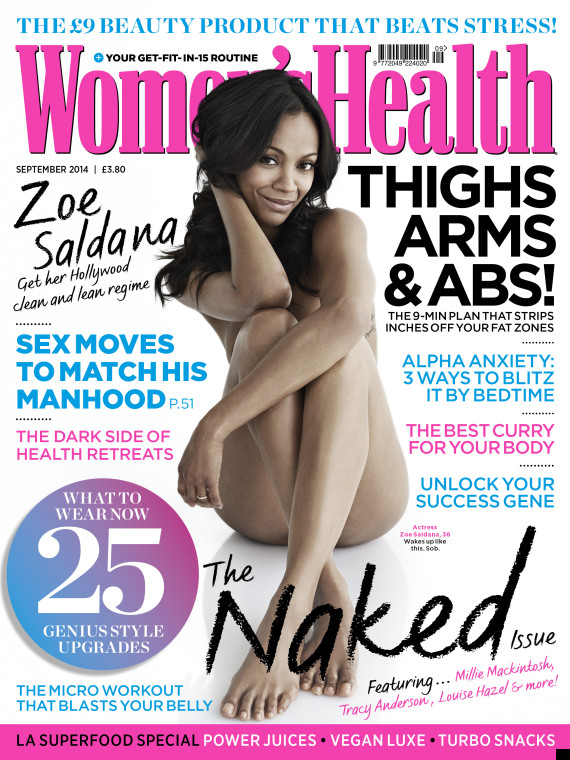 1. Imogen Thomas Imogen Thomas wasted no time in showing off her post-baby body after giving birth to daughter Ariana.

2. Justin Bieber Justin Bieber stripped naked with only a guitar to cover his modesty to serenade his granny. Creepy.

3. Rylan Clark Rylan got it all out for a cause he believes in - being fur free. Well, apart from under your arms Rylan.

4. Helen Flanagan Helen Flanagan is no stranger to stripping off and flashing the flesh - but she took it to a whole new level by posing completely naked for her 2014 calendar.

5. Kim Kardashian Well, it was only a matter of time before these two lovebirds worked together, wasn't it? And Kim's definitely playing to her strengths.

6. Zac Efron OK, so Zac appears to be planking a toilet (you'll need to watch the NSFW sweary trailer for his movie, 'That Awkward Moment' to find out why) but the former 'High School Musical' star still manages to look hot.

7. Miley Cyrus Miley spent the most part of 2013 in various states of undress but went the full monty in the video for her single, 'Wrecking Ball'

8. Lady Gaga Gaga gave fans a little more than they (probably) bargained for during an appearance at London's G.A.Y. club when she lifted up her smock dress, pulled down her knickers and flashed her lady ga-garden to the crowd.

9. Lara Stone We're glad David Walliams' missus likes a large glass of wine as these arty pics of her in i-D magazine prove.

10. Kate Moss The supermodel is no stranger to going nude and was quite happy to strip off again for the summer-themed shoot for St.Tropez's Ultimate Tan.