Jean-Bernard Fernandez-Versini has jumped to his new wife Cheryl Cole's defence following a number of nasty comments from critics on Instagram.
JB, who married Cheryl after a whirlwind romance, hit back at his wife's critics, publicly slamming fans who suggested Cheryl has become too thin.
"She is the most beautiful woman on the planet and she wants to share it. #sharingiscaring No seriously she is," he writes. "And I can tell you something else she really care about her fans and touched by all your support. Now for the hater please continue talking #wasteofenergy.
"I wish I had so much time hating and waste energy. Must mean you have."
Naturally, Jean-Bernard's comments have won him plenty of new fans, who rushed to reply and share their support for Cheryl and her husband.
"Very true and wise words," replies one fan. "Thank you for putting the sparkle back in Cheryl's eyes :) us soldiers couldn't be happier for you both."
Cheryl recently revealed that she was hoping to keep her marriage secret for longer than a week.
"I would've kept it [private and a secret] but unfortunately it was leaked," she said, adding: "But I'm glad it's out there."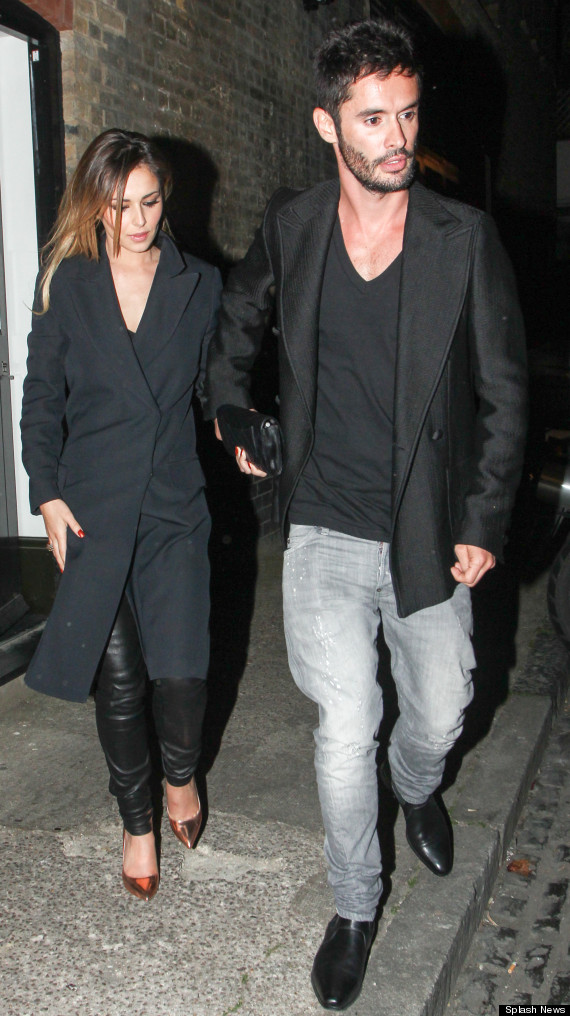 Cheryl and Jean-Bernard
Cheryl managed to keep her marriage under wraps for seven days. On Monday 14 July she posted a photo of her wedding and engagement rings on Instagram, writing: "I usually do not discuss my personal life but to stop the speculation I want to share my happy news.
"Jean-Bernard and I married on 7/7/14. We are very happy and excited to move forward with our lives together."
Since the wedding, it's been business as usual for Cheryl, who is currently busy with this year's 'X Factor' auditions.
Jean-Bernard Fernandez-Versini: 9 Facts In 90 Seconds
Cheryl Cole first met Jean-Bernard Fernandez-Versini during the Cannes Film Festival, and just three months later she announced the news they'd married. But what else do we know about her new beau?

You might think after such a short time together the bilingual beauties might struggle with a language barrier - Jean-Bernard being French and everything - but it sounds like he's already picking up her North East twang, telling Grazia: "My English is better than her French but I teach her the words. Mainly the bad words! She teaches me the Geordie." Why aye, Chezza!

Before settling down with Chezza, the restaurant owner had quite a reputation as a "ladies' man" and even took a gap year out of his studies which was specifically so he could party. At least he's honest, we suppose.

He's clearly a romantic, as when Cheryl celebrated her birthday last month he decked out an entire room and covered it in seven bouquets of roses... and those are just the ones that were visible in her Instagram pic. At least it was better than Simon Cowell's gift of a striptease from a troupe of male strippers.

And speaking of Simon, he's reportedly got the music mogul's seal of approval, and they're even believed to be talking about collaborating on future business ideas. A source told The Mirror: "Jean-Bernard is fascinated by the entertainment business, and Simon recognises him as a shrewd businessman with great qualities." That sounds like as close to a compliment as Simon is likely to give anyone...

He's clearly a fan of Cheryl's music, as he was spotted in the crowd at 'Britain's Got Talent' when she debuted her new single 'Crazy Stupid Love', and told Grazia: "It was good to see her performing. I was proud. Impressed? Yes - very, very impressed." We wonder what his favourite Girls Aloud song is? 'Can't Speak French', perhaps?

Although he splits his time between the French Riviera and St Barts, it's thought Jean-Bernard has moved into Cheryl's place here in Britain, which is probably just as well - her last relationship with dancer Tre Holloway reportedly ended because the star didn't want a long-distance relationship.

It sounds like Cheryl and Jean-Bernard's second wedding was a lot more subdued than her first - rather than calling up every magazine in town and shouting the news from the rooftops, their ceremony was attended by just four guests. In fact - how's this for privacy? - Jean-Bernard doesn't even have a Twitter account.

Given how quickly they tied the knot, it mightn't be long before we hear the pitter-patter of tiny feet, with a source telling the Sunday People: "It's no secret she wants to settle down and have a family. Maybe this will be her chance."