If a picture says a thousand words, book us a flight right now because we want to travel to these places pronto. Lonely Planet has just released Beautiful World, a gorgeous collection of travel images.
From Botswana's Okavango River to Patagonia's Torres del Paine national park, the book is the summary of 40 years of working as travel experts.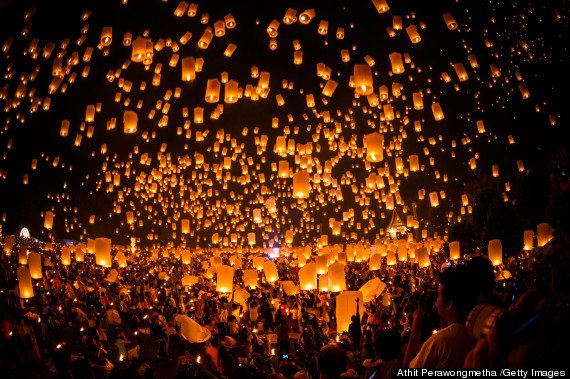 The foreword reads: "The images in this book will take you to places far and wide, the kinds of places that you might never visit but that you can perhaps put on that "If " list we all have tucked away. These places are surprising, remarkable, remote, familiar …dive in and marvel over the undeniable fact; it is a beautiful world."
Lonely Planet's Beautiful World
This Unesco World Heritage–listed park is made up of interlinked and cascading lakes, caves and forest. The colours of the lakes range from azure to green, blue and even grey.

During the annual migration of sardines, millions of the fish head north along the coast of South Africa, creating a feeding frenzy along the way. The migration occurs from May to July.

The unspoilt Lyth Valley is tucked in a hidden corner of Cumbria, where trees are laden with fruit and rolling hills are the most magnificent green.

At almost 40,000 people per sq km in 1910, Manhattan's population density was higher then than in 2010. But at today's median price of US$800,000 for an apartment, the cost of property has gone up.

Yi Peng, Chiang Mai's version of the Thai festival Loi Krathong, takes place during a full moon in November and sees lanterns launched into the night sky.

Millions of years ago the pale peaks and pinnacles of the Dolomites lay on the seabed; now they are among the world's most distinctive mountainscapes.

The sandstone spires of Monument Valley, part of the Colorado Plateau, are the result of millions of years of erosion. Iron oxide gives the rock its reddish tone.

Rufous hummingbirds, here seen feeding on nectar at Huntington Beach, California, are just 8cm long but the hyperactive birds migrate across North America, following the blooming of wild flowers.

Lonely Planet's Beautiful World
Lonely Planet's Beautiful World is priced at £29.99 and is available in stores.