For those who want to push the boundaries this Valentine's Day, you can now get your hands (and other bodily parts) on a crocheted men's Minion thong.
Let's just take a few moments to let that news sink in.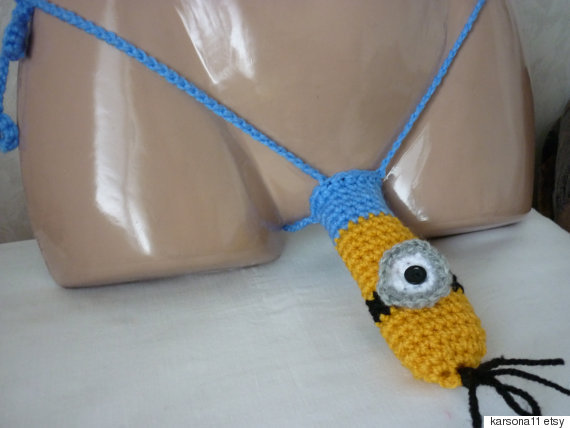 The knitted undies feature a yellow minion design and the cartoon-themed tea penis cosy can be attached around the body using crocheted ties.
It is made from acrylic yarn and is available in sizes XXS to XXL.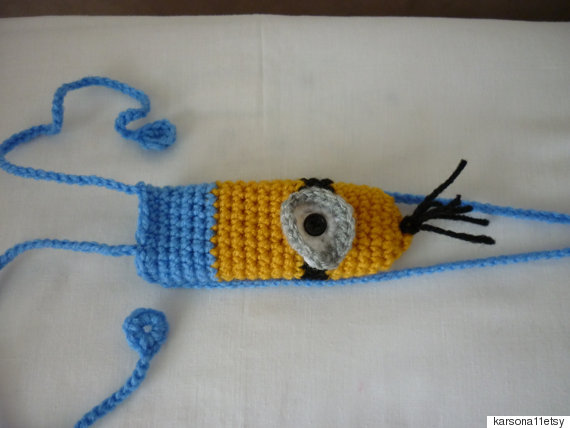 People who are thrilled by this unusual underwear can purchase a thong from Etsy store 'karsona11' from $20 (roughly £13).
The shop also sells crocheted elephant thongs, as well as Darth Vader and dolphin thongs.
One thing's for sure, we'll never look at those cute, little minions in the same way again.
SEE ALSO:

Man Accidentally Orders Personalised Nike Trainers Saying 'Ian Beale'
Valentine's Day Gifts For Men
Because your boyfriend is a "jeans and a T-shirt kind of guy." $112, available at miikmen.ca.

Your eternity with bae starts with a signature fragrance. $89, available at Hudson's Bay, Sephora and Shoppers Drug Mart.

Get your man a new pair of pants so we looks extra cute on date night. $98.50, available at Brooks Brothers.

Planning a romantic holiday with your love this year? Then these are a must. $99, available at Dharma Co.

For those chilly winter days, the gift of warmth will have him utterly thankful. $59.99 (sale), available at Bench.

Get your boy some fresh new kicks just in time for the spring. $145, available at Nike.

Because any guy who can pull off a turtleneck is automatically our Valentine. $139, available at COS.

A new bag for when you kiss your sweetheart off to work. $259, available at SWIMS.

So your Valentine can count down the minutes until he sees you next. $265, available at Indigo.

We know you love your man with a beard, but this gift is for when you're in the mood to see him without all that hair. $155, available at getjackblack.ca.

Because he loves his country too. $59.99, available at peace-collective.com.

Give something meaningful to your loved one this VDay. $73.59, available at Speechlust.

Does this gift really need explaining? $90, available at Acne Studios.

Trust us, you'll want to kiss a moisturized face this Feb. 14th. $31, available at Kiehl's.

To keep your babe cozy. $318, available at James Perse.
[H/T Mashable]