Sam Smith has quit Twitter following the backlash he received for his Oscars acceptance speech.
The star was at the receiving end of criticism after he claimed he was the first openly gay man to win an Academy Award, when he received the gong for Best Original Song for his Bond theme, 'The Writing's On The Wall'.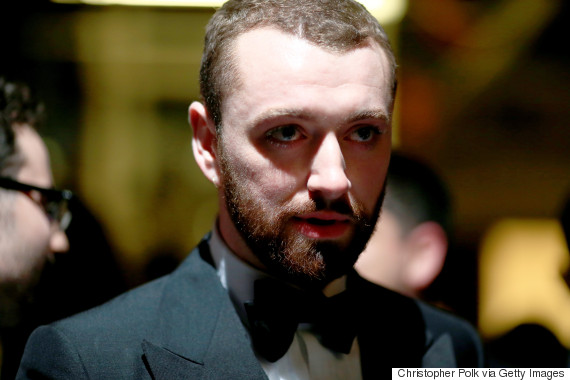 Sam Smith
However, one such previous winner Dustin Lance Black, was quick to point out his error on Twitter, and also claimed that Sam had been texting his fiancé Tom Daley.
While the pair publicly sorted out their differences on the social networking site, Sam has told fans he is now taking a break from it.
He told his four million followers: "I'm logging off for a while. Some Martinis shaken not stirred are definitely in order."
I'm logging off for a while. Some Martinis shaken not stirred are definitely in order.

— Sam Smith (@samsmithworld) March 1, 2016
Sam previously claimed he was sorry for not brushing up on his Oscars knowledge before making his speech, following the backlash.
He tweeted: "Second openly gay man to win an oscar or third or fourth or 100th, It wasn't my point," he wrote.
"My point was to shine some light on the LGBT community who i love so dearly.
"Apologies for the mix up @DLanceBlack I'll be sure to check out your films now x Belated Congrats on the Oscar x."
Dustin later cleared up why he made the comments about Tom, writing: "Dear Internet: @TomDaley1994 and @samsmithworld are pals. They text. Thus my surprise Sam took me for a closet case! Feel free to laugh."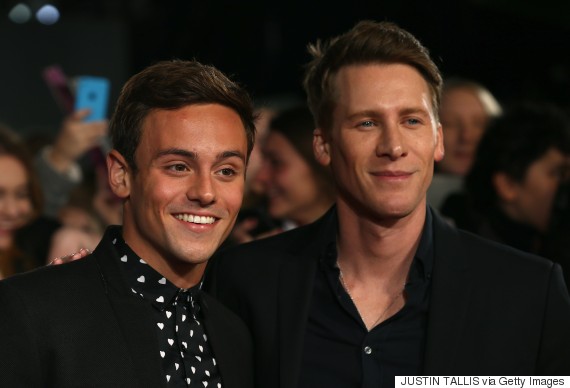 Dustin Lance Black (right) and fiancé Tom Daley
Dustin is just one of many openly gay men to win an Oscar, with others Alan Ball who won for 'American Beauty', Elton John who won for the soundtrack to 'The Lion King'.
Sam's comments were based upon an interview he had read with Sir Ian McKellen, who stated that an openly gay man had never won an Oscar for Best Actor, which Sam misinterpreted.
Tap the picture below to launch slideshow...
Sam Smith's Biggest Achievements
Taking home three Brit Awards for Critics Choice in 2014 and British Breakthrough Act and Global Success in 2015.

Won four Grammys in 2015 including Best New Artist, "Stay with Me" for Record of the Year and Song of the Year, and In the Lonely Hour for Best Pop Vocal Album.

Topped the 2014 BBC Sound Of poll, beating off competition from Ella Eyre and George Ezra.

Performed a duet of 'Stay With Me' with Mary J. Blige.

Recorded a version of 'Lay Me Down' with John Legend, which went on to top the charts.

Amassed an army of celebrity fans including Beyonce, Kim Kardashian, Lady Gaga and Miley Cyrus.

Sold out New York's Madison Square Garden.

Transformed his relationship with food to become just four pounds away from his goal weight.

Performed with Taylor Swift on her 'Red' tour.

First male solo artist to record the Comic Relief charity single since Gareth Gates in 2003 with 'Spirit In The Sky'.

Featured on the re-record of Band Aid's 'Do They Know It's Christmas?' alongside the likes of One Direction, Bono and Chris Martin.

Featured on Naughty Boy's number one hit 'La La La' and on Disclosure's single 'Latch'.

Scored three UK number ones with 'Money On My Mind', 'Stay With Me' and 'Lay Me Down'.

Scored the fastest selling album of 2014.

Became the only artist to sell 1 million albums in UK and US in 2014.

Gained 2.85 million followers on Twitter and 3.8 million Instagram fans.

Set a US sales record after debut album, 'In the Lonely Hour', the most sold in the first week by a UK male artist's debut album, shifting 166,000 copies.

Received the honour of being invited to perform at the Grammys.

His album 'In The Lonely Hour' became the second best-selling on 2014, just behind Ed Sheeran's 'X'.

Performed on a sell-out tour in spring 2014, before announcing a world arena tour for this year.

Picked up two Ivor Novello nominations.

Won three Billboard Music Awards for Top New Artist, Top Male Artist and Top Radio Songs Artist in 2015.

Got into his first Twitter spat after wading into the Louis Tomlinson/Naughty Boy row.