MORE Festival Storms Venice
This past weekend was the inaugural MORE Festival. It was four days of live performances by French indie bands and acclaimed DJs playing beautiful historic venues across Venice, Italy. The music festival was launched by French music video producer Grégory Escure to be an unofficial party celebrating the Venice Biennale, the major contemporary international art exhibition that takes place every two years, and lasts six months. (If you happen to attend this year, make sure to see "Welcome to Iraq" and Ai Weiwei's stacked chairs, two raved about highlights.)
The MORE Festival got started on Thursday at the lovely Giardini Greenhouse just steps away from the Biennale. Herman Dune, indie rock darlings, made their audience sway and dance. (You may remember them from that adorable hitch-hiking "blue furry guy" music video staring Jon Hamm.) Herman Dune could easily be mistaken for one of the greatest bands in Brooklyn today. Having spent time stateside, lead singer David-Ivar Herman Dune sang in English and spoke with a perfect American accent between songs. A highlight of their show was the performance of Gainsbourg's "Bonnie and Clyde" -- in English.
At dusk on Friday, revelers were transported by boat to the island of San Servolo, which was once the site of a monastery and an asylum. Fittingly, rock band Poni Hoax, notorious for their artistically driven and disturbing music videos, produced by Escure, moved the crowds. The party continued Saturday night, featuring Spiller, and went well into the morning. Things took a relaxing turn on Sunday at a beach restaurant on the Lido, as people nursed their hang-overs with more glasses of Spritz.
The MORE Festival was also founded to support the Associazione per la Promozione della Musica Moderna. (The Association to Promote Modern Music, if you've never had to study any of the romance languages.) The $125 ticket included four days of music, transportation by boat to and from most of the events, and a ticket to the Biennale. Though next year there will be no Biennale, the MORE Festival will go on. To learn more or get your tickets for next year, follow the festival on Facebook.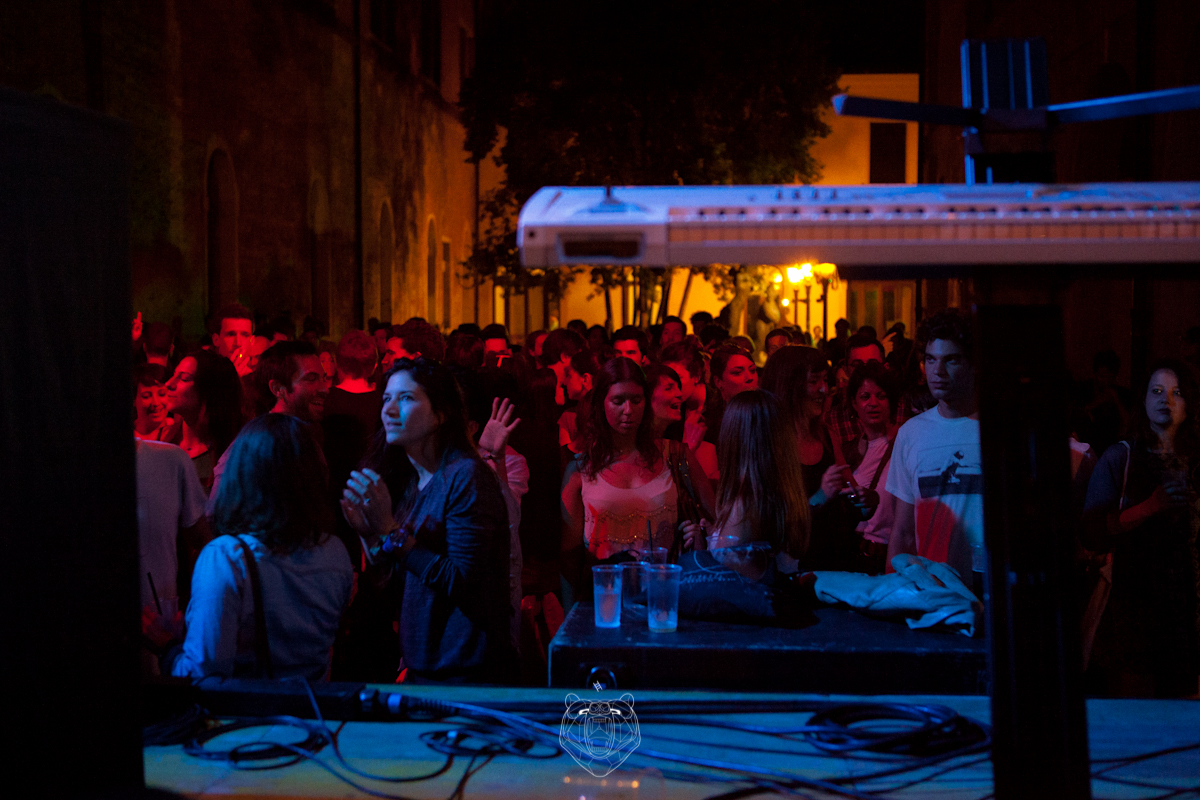 Photo by Antoine Pelgrand Kostadinoff
Follow Andrea Chalupa on Twitter: www.twitter.com/AndreaChalupa