Bands spend lots of hours hanging out together, especially when rehearsing for a tour or writing a new album, I'm pretty sure that time must drag. In this picture I put forward what life must be like round at ZZ Top's house when it's a wet miserable Sunday afternoon. How would they entertain themselves?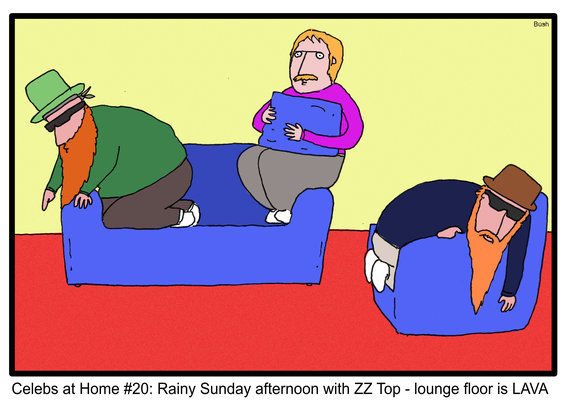 SUBSCRIBE AND FOLLOW
Get top stories and blog posts emailed to me each day. Newsletters may offer personalized content or advertisements.
Learn more