Anyone would think that it was Kim Sears who won the women's title at Wimbledon on Saturday, given the amount of media coverage she's received over the past few days.
But, lest we forget, that honour belongs to Marion Bartoli. And it was bloody well earned.
It saddens me to think that a bouncy blow dry and mint green dress has attracted more attention than the world-class performance by an established athlete. But that seems to be the case.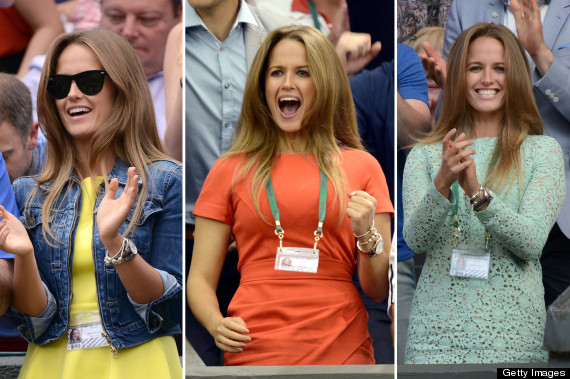 Kim Sears, Andy Murray's girlfriend of eight years
A particularly popular search term was "Kim Sears bikini". No surprise there.
Now, I don't have a problem with Sears and this is not an attempt to berate her. As far as I can tell, she seems great.
Bartoli is equally powerless against the way she is presented in the media.
Even after the world convulsed in disgust at the presenter's remarks on Radio 5 live and he apologised for his "ham-fisted" comments, Bartoli is still being judged on the way she looks.
Arriving at the Wimbledon Championships 2013 Winners' Ball wearing a dress -- shock horror -- the world applauded her. "That'll teach John Inverdale to call her ugly," they said. Bartoli on center court on Saturday and at the Winners' Ball on Sunday
Reports saying how she "scrubs up well" are worse than Inverdale's original comments. It's insulting for a sportswoman to be reduced over and over again to the superficial.
It wouldn't happen to Andy Murray. But for the women around him such scrutiny is unavoidable.
We should take note from Bartoli's dignified response: "Have I dreamt about having a model contract? No. I'm sorry. But have I dreamed about winning Wimbledon? Absolutely, yes."
What hope can they have when a woman's athletic ability is so readily eclipsed by the way she looks?
This week marks the beginning of the women's Euros and for the first time in the competition's history, the BBC will air each and every football game.
I just hope the focus will be firmly on the women's sporting ability, not what they are wearing.
SUBSCRIBE TO & FOLLOW UK LIFESTYLE