Alex Cox's powerful 'Sid and Nancy,' restored for the 30th anniversary is a vivid portrait of The Sex Pistols Sid Vicious and Nancy Spungen's drug-and-sex filled love affair that came to define the punk era - 'Up for Love' is a chuckle along, easy view, romantic comedy about a little fellow who falls in love with a tall woman - 'The Carer,' an independent UK movie, offers a heartwarming comment on ageing, mortality and the loss of independence.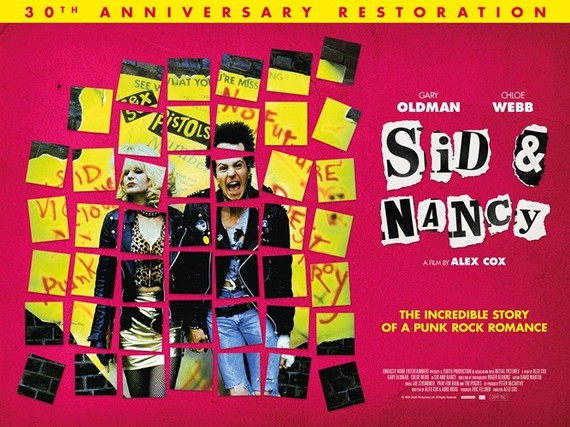 Director: Alex Cox. Gary Newman, Chloe Webb, David Hayman. Drama. UK 1986 112 mins. (18) ****
October 1978 In New York's Chelsea Hotel Sid Vicious, (Gary Newman) bassist with the punk band The Sex Pistols, labelled 'a fabulous disaster' by Malcolm McLaren (David Hayman) wakes to find his lover, groupie Nancy Spungen (Chloe Webb) stabbed to death. Arrested and charged with her murder, Sid Vicious died of a heroin overdose before the case came to court. Fame, vomit, drugs and notoriety played out against the backdrop of the 1970s punk era. With vividly strong lead performances, StudioCanal's 30th anniversary re-release of Alex Cox's 'Sid and Nancy' is a pitch black, intriguing and fury-filled tale of a dysfunctional and sad love affair that defined the punk era.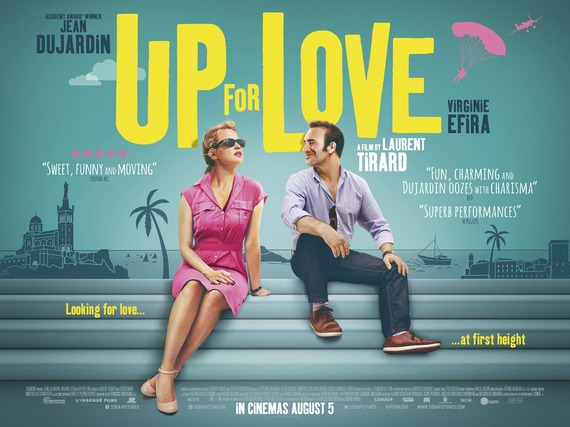 Director: Laurent Tirard. Virginia Efira, Jean Dujardin. Drama, Romantic Comedy. French with English subtitles. France 2016 98 mins. (12A) ***
A chuckle along, easy view, slapstick romantic comedy with gags about size pepper Laurent Tirard's re-make of the Marcos Carnevale Argentinian box office hit 'Corozon de Leon ' but it's no critique of physical disabilities. It's a comedy about a little fellow who falls in love with a tall woman.
Another blazing row with her ex-husband Bruno (Cedric Kahn), sees lawyer Diane's (Virginia Efira) storm out of the restaurant without her mobile. The mysterious Alexandre (Jean Dujardin) who has found her phone is charming, considerate, rich, full of fun and a great skydiver but he's only 4'5." An anti-romance with a small man, hypocritical mother (Manoelle Gaillard) and her deaf husband does stretch it a bit but 'Up for Love' is a Saturday afternoon easy movie and don't look beyond that.
Director: Janos Edelenyi. Brian Cox, Anna Chancellor, Emilia Fox, Karl Johnson. Comedy. UK 2016 89 mins. (15) ***
Brian Cox takes centre stage in 'The Carer,' an independent UK movie that offers a heartwarming comment on ageing, mortality and the fear of loss of independence but there's the nagging feeling that less footage of the central character's past stage glory and greater insight into the man would raise the stakes.
No one is good enough to care for crabby, frustrated, immersed in the past, retired Shakespearean actor Sir Michael Gifford (Brian Cox). Bossy daughter Sophia (Emilia Fox) reluctantly agrees to let Hungarian carer Dorottya (Coco Konig), who dreams of a career on the stage take on the challenge and a warm, tender and enduring relationship gradually develops. Housekeeper Milly (Ann Chancellor) shares a romantic past with Sir Michael, chauffeur Joseph (Kark Johnson) knows all the secrets and Sir Roger Moore makes a cameo appearance.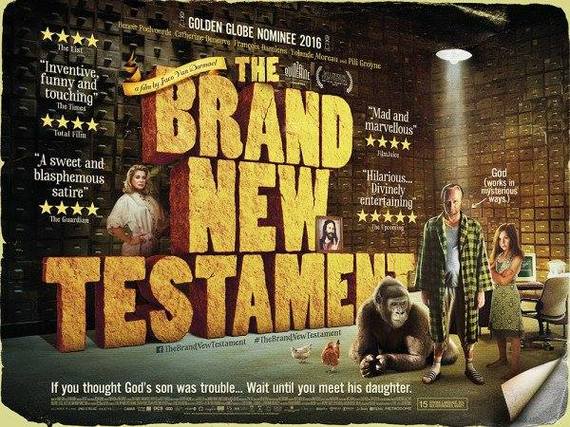 Director: Jaco Van Dormael. Benoit Poelvoorde, Vatherine Deneuve, Yolande Moreau. Comedy. French with English subtitles. Belgium 2015 113 mins. Official Selection Director's Fortnight 2015 Cannes Film Festival. (15) ****
Jaco Van Dormael's back on form with 'The Brand New Testament,' a playful, flamboyant, absurdist, hilarious and original satirical delight.
For further FILM & BLU RAY/DVD REVIEWS go to www.film-reviews-and-news.co.uk
SUBSCRIBE AND FOLLOW
Get top stories and blog posts emailed to me each day. Newsletters may offer personalized content or advertisements.
Learn more