A Kansas high school principal has resigned after an investigation by a group of student reporters called her qualifications into question. 
Teen journalists at the Booster Redux, Pittsburg High School's student newspaper, initially started researching their new headteacher Amy Robertson to write a profile about her.
But the six-student news team's probe quickly revealed "discrepancies" in the principal's credentials.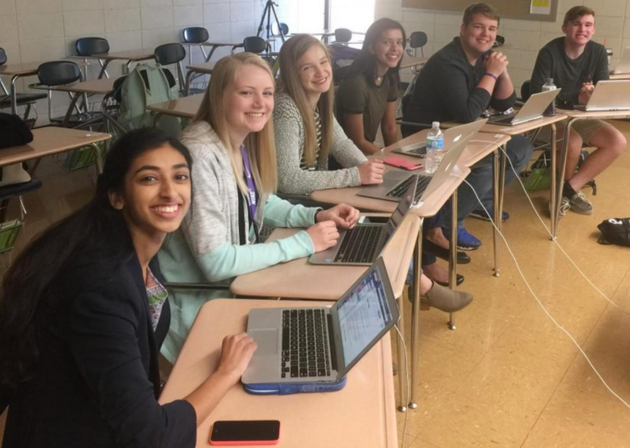 Connor Balthazor, one of the reporters, told the Washington Post: "There were some things that just didn't quite add up." 
Robertson, who was hired at the beginning of March, claimed she had studied at Corllins University.
But the teens discovered that the college had repeatedly been accused of being a "diploma mill" selling degrees by the American press. 
Digging further, the Booster Redux found that Corllins Uni did not appear to have a physical address, nor was it accredited by the US Department of Education.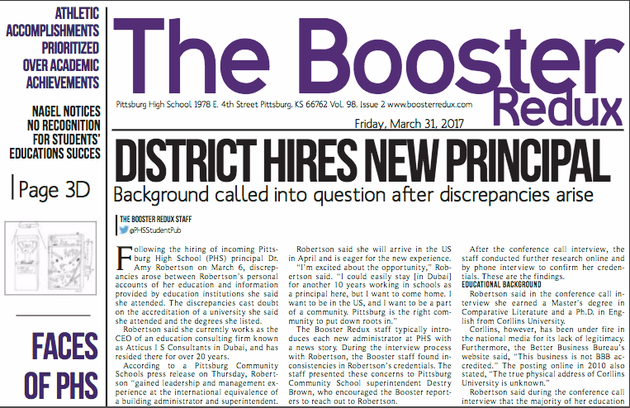 The school in Dubai where Robertson had previously worked as principal was also revealed to have had its licence suspended in 2013 by the United Arab Emirates government over "unsatisfactory" ratings. 
"All of this was completely overlooked," Balthazor said. "All of the shining reviews did not have these crucial pieces of information … you would expect your authority figures to find this." 
Robertson, who was set to be paid $93,000-a-year (£74,500) for the position in Pittsburg according to the BBC, has since resigned form her post. 
A statement from the school board read: "In light of the issues that arose, Dr. Robertson felt it was in the best interest of the district to resign her position. The Board has agreed to accept her resignation." 
The students have been praised by a series of high-profile journalists, including Todd Wallack, a member of the famed Boston Globe Spotlight investigations team. 
Despite resigning, Robertson claims her qualifications are valid. She told the Kansas City Star: "The current status of Corllins University is not relevant because when I received my MA in 1994 and my PhD in 2010, there was no issue.
"All three of my degrees have been authenticated by the US government."
The former principal added: "I have no comment in response to the questions posed by PHS students regarding my credentials because their concerns are not based on facts." 
SUBSCRIBE TO & FOLLOW UK DAILY BRIEF