The 13-year-old, who has not been named, called his mother after seeing her on the ITV talent show with the group.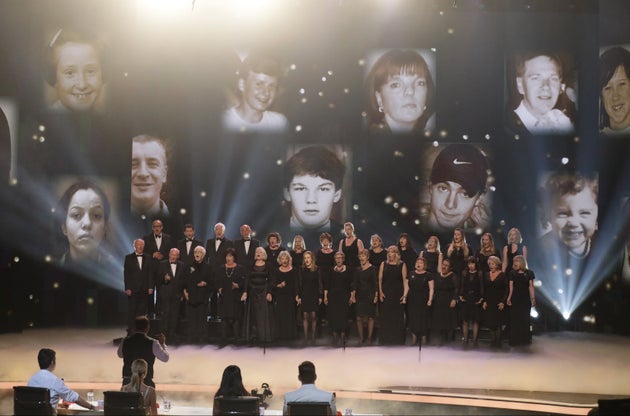 In a statement, the co-founder of the choir Clare Cook, said: "We are delighted to announce that a 13-year old missing child who we appealed for on 'Britain's Got Talent' during the Missing People Choir's performance saw his appeal and called his mum. He is now home safe and well."
One of the show's judges, Amanda Holden, also posted on Instagram: "We can confirm we've reunited a young boy featured here with his family - in the current climate we live. There is always HOPE."
The teenager's image was one of those that appeared behind the choir as they performed on the 'Britain's Got Talent' live shows last Friday (2 June) and Saturday. 
The news comes after it was revealed there had been a significant lead reported to the Missing People Choir's helpline in the search for Tom Moore, who has been missing for 14 years.
Members of the choir include include Peter Boxell, father of Lee Boxell; Denise Allan, mother of Charles Horvath Allan' Sarah Godwin, mother of Quentin Godwin; Peter Lawrence, father of Claudia Lawrence, and Emma Cullingford, daughter of Sandra Hall, who was missing for a month before being found dead.
The choir had been one of the favourites during the last series of 'BGT', after their moving audition, where they sang original song 'I Miss You'. 
'Britain's Got Talent' Most Memorable Moments
SUBSCRIBE TO & FOLLOW UK ENTERTAINMENT