Busted gave fans the moment they had been waiting over a decade for, as they reunited on stage for the first time in 12 years on Wednesday (11 May) night.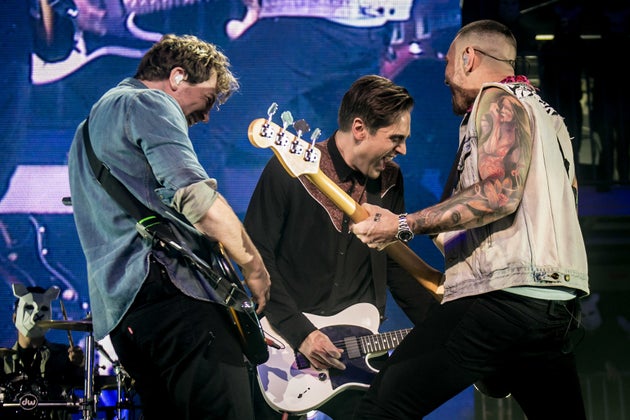 The band played their last show in 2004, shortly before they split in 2005, and their latest show was almost like they'd never been away. 
The trio rattled through some of their biggest hits including 'Air Hostess', 'What I Go To School For' and 'Year 3000' during their 18 song-strong set list. 
The 'Big Brother' host admitted she was gutted to be missing Busted's first show, as she stayed home with baby Trixie Grace. 
She tweeted: "1st night of the @Busted tour at Wembley tonight. Wish I was there but have the most awesome time @mattjwillis @JamesBourne @charliesimo."
He'd previously missed out on Matt and James' collaboration with McFly, when the two groups merged together to become McBusted in 2013.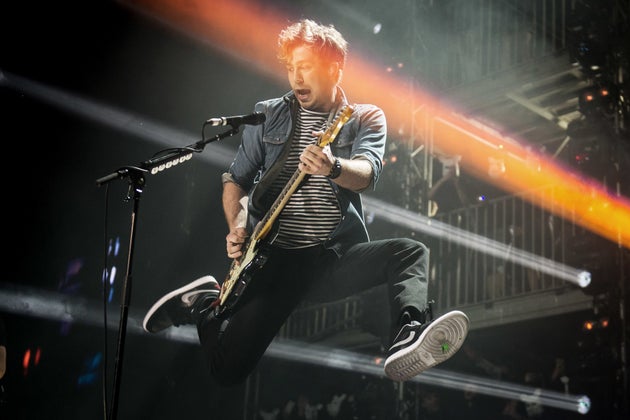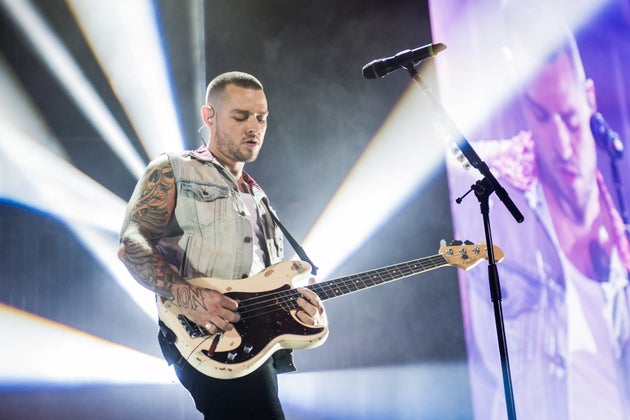 Charlie had a complicated relationship with his bandmates, after his decision to quit the group in 2005 prompted them to call it a day. 
Explaining his decision to rejoin this time around, he previously said: "A year ago James and I got together and just started hanging out… and it felt really different, somehow, to how it had ten years ago. And the idea crept into my head after all that time apart: what would Busted look like today?"
'The Big Reunion': Who We Want For Series 3
SUBSCRIBE TO & FOLLOW UK ENTERTAINMENT