But is it actual romance, or a good ol' fashioned 'CBB' showmance? Only time will tell.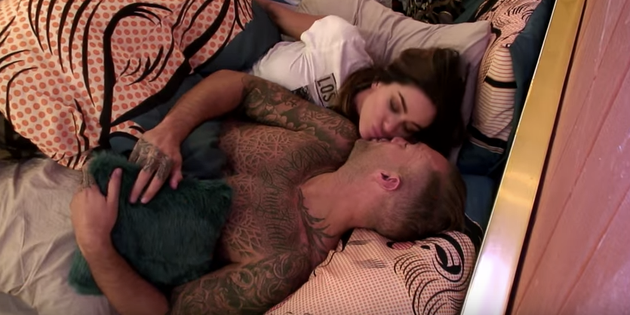 Calum and Jasmine were seen sharing their first smooch in the smoking area, and when the time to say goodnight came, she stopped off at his bed. 
Jamie O'Hara then joined them - mainly to hint that Jasmine should leave... - but that didn't stop her and Calum from sharing another kiss.
It looks like a triangle of sorts could be developing though, as earlier in the episode, footballer Jamie told Big Brother: "I need to get my bromance back together with Calum, Jasmine is getting involved in both! She seems fun and up for a laugh.
"Jasmine is a beautiful girl; I'm not one to compete. I don't want to lose my boy! I think I may be kicked out my bed soon…"
SUBSCRIBE TO & FOLLOW UK ENTERTAINMENT