However in one unexpected twist, the row comes after the warring pair share a kiss. Allow us to explain…
After completing the dare, Jemma then boldly faces another, obliging when she is told to kiss Sarah.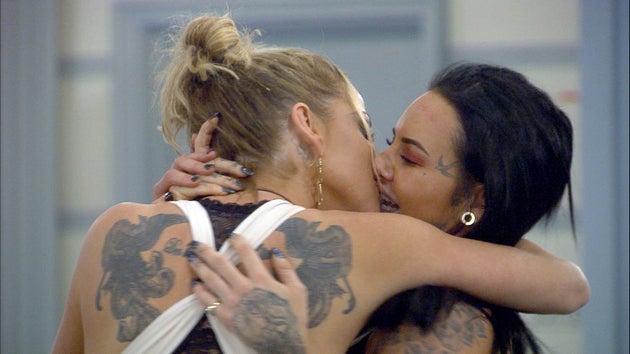 Sadly, this isn't the start of a wonderful new friendship and before the night is over, the pair are back to their old (shouting) ways.
Unhappy with the game, Sarah turns on Jordan Davies and Sam Thompson, telling them: "You guys fucking instigated it, and she [Jemma] took it to the next level.
"You instigated her kissing him [Chad], because you thought it would p*ss me off!"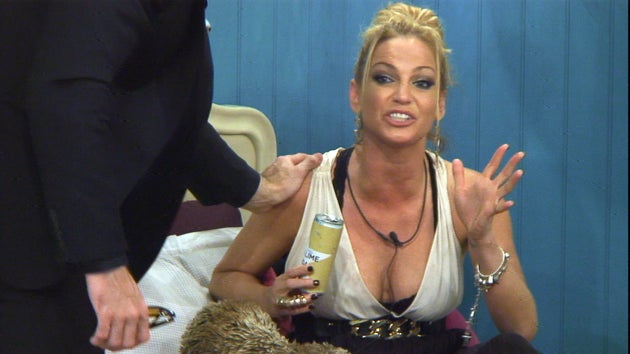 When Jemma the arrives to see what all the fuss is about, the Girls Aloud star loses her temper and storms out.
She's then called to the diary room, where she says of Jemma: "She needs to go. Things are going too far with her. She goes, or I do. End of."
Jemma is then called to the diary room to talk about her behaviour, where she apologies about kicking the furniture earlier in the evening.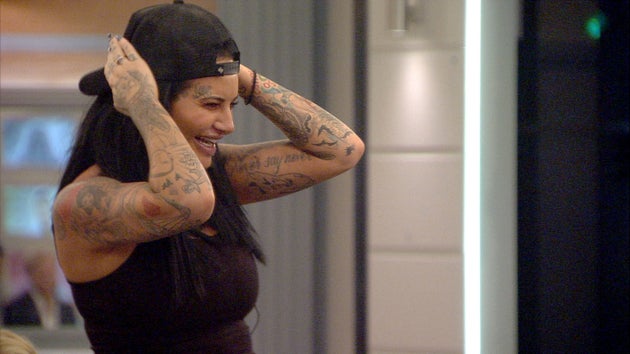 "Typical me I lost my rag," she says. "I did kick the table which I felt stupid doing…I will never raise my fists to a single person in this house."
To be honest, we're losing count of the amount of disagreements these two have had in the house.
'Celebrity Big Brother' airs on Channel 5 at 9pm.
15 Times A 'Big Brother' Row Erupted Over Something Totally Mundane
SUBSCRIBE TO & FOLLOW UK ENTERTAINMENT