The 'Geordie Shore' cast member was getting out of the shower in Wednesday's (18 January) episode, when John was seen in the bathroom, insisting that he "wasn't looking at her" as she entered the room in a towel.
Seizing the opportunity to create a bit of mischief, Chloe then let her towel fall and rubbed her bare bum on John, telling him: "See, that's what a real girl is. That's a real woman's bum."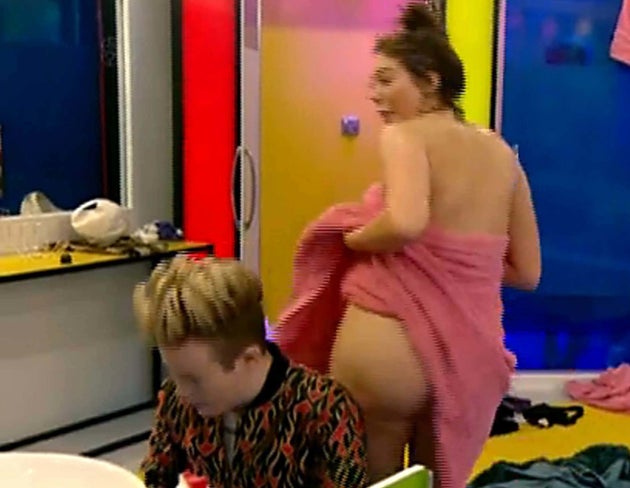 The moment wasn't without its consequences, though, and later in the day she was called into the Diary Room and reprimanded for the "uninvited" physical contact.
Addressing Chloe, Big Brother said: "Today in the bathroom with John, you lifted up your towel and rubbed your naked bottom against his back.
"This was uninvited physical contact when you were naked. Invading people's personal space when you are naked is unacceptable, and Big Brother would suggest you refrain from this sort of behaviour in the future."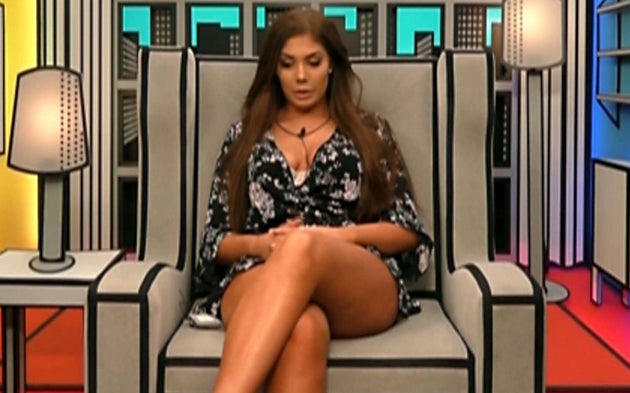 As producers insisted that John hadn't complained about the incident, she explained: "I honestly didn't know, was honestly having a bit of a laugh… I'll never do that again."
And while usually a telling off in the Diary Room would be the most memorable point of an episode of 'CBB', Chloe was somewhat overshadowed by an outburst from fellow housemate Kim Woodburn.
See the aftermath of the argument in Thursday's (19 January) 'Celebrity Big Brother', kicking off at 9pm on Channel 5.
'Celebrity Big Brother': 14 Most Controversial Moments
SUBSCRIBE TO & FOLLOW UK ENTERTAINMENT