'Game of Thrones' star Josephine Gillan has revealed that her role of a prostitute in the hit show actually allowed her to escape from her real life of sex work.
Josephine, who plays courtesan Marei in the epic saga, has told the Daily Mail: "Game Of Thrones saved me from a life of prostitution, and has made me a much stronger person."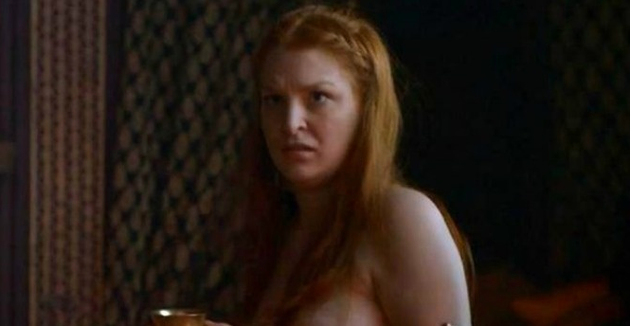 She recounts that she had an extremely troubled childhood including being taken into care aged 12, before she began working both as a prostitute and making X-rated films. It was then she came across an online advert, looking for "actresses with natural breasts and no tattoos".
The ad turned out to be for 'Game of Thrones', and Josephine was recruited to play Marei from series two. The actress has already been signed up for series seven to start later in the year, and hopes that this role will lead more opportunities for a more conventional acting career. She has already filmed two independent films.
Of the show's more controversial scenes, which have included rape, incest, murder and torture, Josephine has an unsurprisingly unshakable attitude. She says: Watch the entertainment and enjoy. Or don't if you're too prudish."
Tap the first picture below to open the slideshow:
Game of Thrones' most significant deaths
SUBSCRIBE AND FOLLOW
Get top stories and blog posts emailed to me each day. Newsletters may offer personalized content or advertisements.
Learn more