BBC bosses will be hoping they've found the perfect replacement to fill the gap left by 'The Voice' now on its way to ITV after four years of trying to make things work on BBC One.
The BBC has struggled for years to find a suitable show that can take on the 'X Factor' and 'Britain's Got Talent' juggernauts, over on Simon Cowell's channel, aka ITV.
While 'Strictly Come Dancing' continues to secure huge audiences, BBC bosses are aware that the dancefloor format is now approaching its 14th series, and that they can't rely on this own show alone to secure the weekend viewing figures it needs (nobody mention 'Top Gear').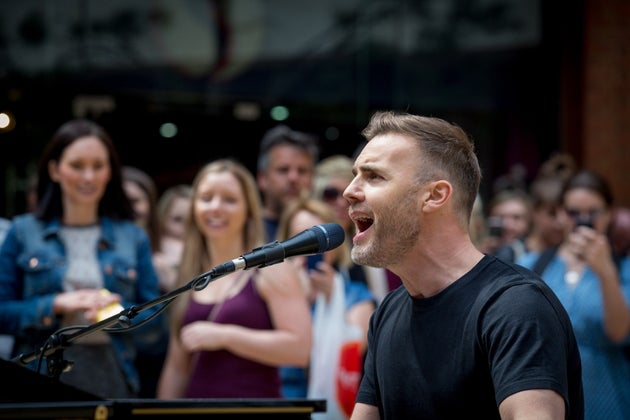 They will be very much crossing their fingers that the combination of Gary Barlow, Take That's familiar music, telly favourites Graham Norton and Mel Giedroyc will be enough to keep viewers tuning in.
Gary Barlow and his Take That bandmates are going where ABBA, Barry Manilow and the Spice Girls have been before them - with their catalogue of hits forming the backbone of a stage show.
Not only that, but Gary is teaming up with hosts Graham Norton and Mel Giedroyc for a brand new Saturday night TV show, where he will be seeking out the talent to create a band who will join the cast of the show.
The BBC has form in this format too. Graham Norton previously hosted 'I'd Do Anything', alongside Andrew Lloyd Webber in his search for a star of the musical 'Oliver!' The winner of the 2008 show, Jodie Prenger, went on to perform in the musical on the West End stage.
This new show, provisionally titled 'Let It Shine', will run over eight weeks of competition. Gary has already revealed he will be searching for "talented individuals to form a new group that exudes the charisma, showmanship and stage presence that the hit group has become so famous for".
Gary will be joined by three mentors each week to find the very best talent on offer around the country. The winning group will perform the hits of the band in a nationwide musical stage show called The Band.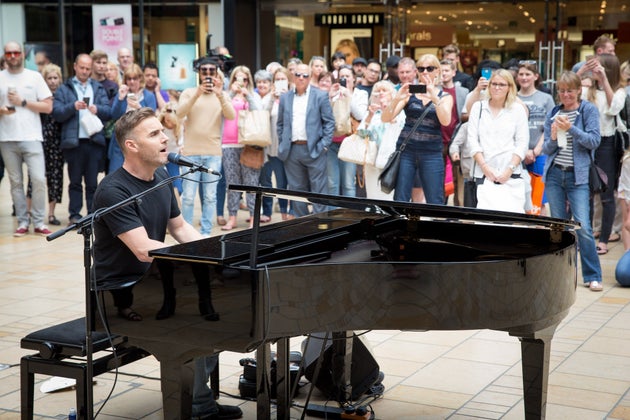 Gary says: "Back in 1989 we were just a group of normal guys from Manchester who came together to become Take That. The secret to our success was that each of us brought something different to the group and that the five of us had real chemistry. Now with 'Let It Shine' we're looking for people from all walks of life to form another unique group who can recreate that magic. If you think you've got what it takes, we want to see it!"
Graham says of his presenting role: "The combination of the BBC, everyone's favourite band and Saturday nights made this an offer I simply couldn't refuse. If I wasn't a part of Let It Shine I know I would be watching it at home - this way I just get the best seat in the house."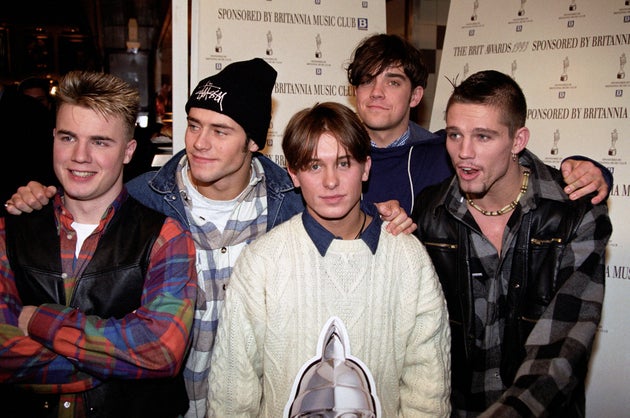 Although Jason Orange and previously Robbie Williams were in the band when many of these hits entered the charts, they will not be part of this new musical. The show is being produced in association with Take That, comprising Gary, Mark Owen and Howard Donald.
'Great British Bake Off' host Mel says: "This show brings together so many of the things I love – singing, dancing, Gary Barlow and Graham Norton. What's not to love? I can't wait to meet the singers and see the performances which I know will be utterly spectacular. If you know someone who's got the moves, whether they already sing in the shower or on the stage, we want to see them."
Casting is now open. For more information on taking part go to www.bbc.co.uk/takepart. Tap the first picture below to open the slideshow:
Take That through the years
SUBSCRIBE AND FOLLOW
Get top stories and blog posts emailed to me each day. Newsletters may offer personalized content or advertisements.
Learn more