Boy George has revealed that his friendship with fellow superstar George Michael was always difficult, because they were too similar. 
The 80s superstar, currently appearing on the Australian version of 'The Voice', told radio hosts Kyle and Jackie O how, whenever their paths crossed, they had a great time, but it was surprisingly rare. 
He explained: "He was my contemporary, we were fierce rivals for a long time and when we did get together, it was normally through force.
"There was one particular time when Banarama's Keren and Sara invited us both for a birthday party.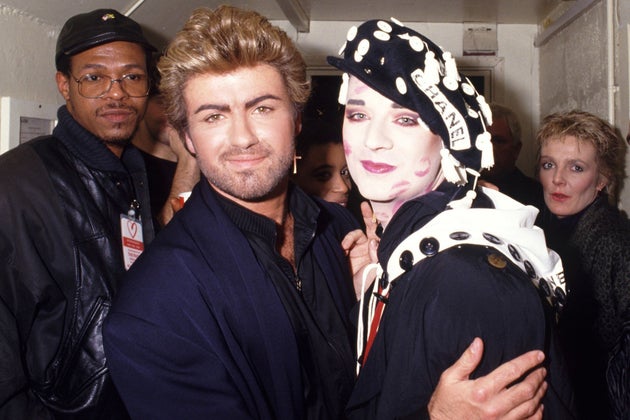 "I ended up having dinner with George and Banarama, and we had a lovely time. Whenever we did meet, we always got on well, but we struggled to be friends.
"He was called George, he liked Motown, and he was really good, so I thought, 'Hmmm, not playing on my album.'"
"I used to think of George Michael as being mechanical, like a scientist in a white coat, working in a laboratory, creating perfect harmonies, and all the while I was secretly admiring him.
"We did a song together once, and had the opportunity to do some bits again, but I couldn't be bothered. And George went and spent hours re-recording, and of course it sounded amazing.
"As for Madonna, I always used to laugh at her running. And now I run! I get why she always ran. I wish I'd run when she did."
On the radio show, Boy George also reflected on the previous period in his life when he was on drugs, "Nothing got done."
George Michael's funeral has yet to take place, following his death almost three months ago, on Christmas Day 2016. His former Wham! bandmate Andrew Ridgeley last night slammed a TV documentary claiming to explore 'The Last Days of George Michael' that went out last night, calling it disrespectful to air it before his family had said their goodbyes. 
SUBSCRIBE TO & FOLLOW UK ENTERTAINMENT