The Italian chef seemed to get mixed up with the name of the traditional British dish, which he was putting his own European twist on.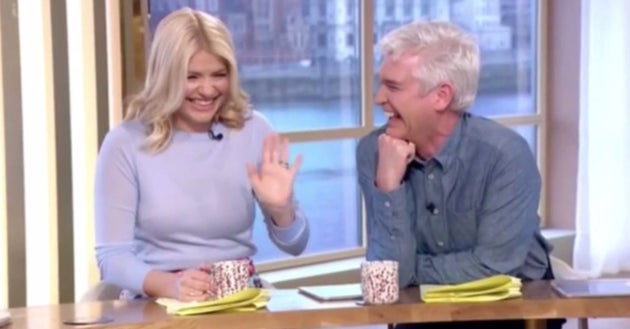 When Phillip enquired what it was about his version that made it different, Gino quipped: "It's thicker, it's tastier and it's got fennel."
As Holly and Phil burst into giggles, Gino added: "It's my interpretation of the sausage in a hole."
Holly then enquired why he was calling it by the wrong name, asking if he had anything against toads. 
"No but sausage in a hole sounds fantastic," he explained. "You go home and the wife says, 'what do you want?'. Ah, I want a sausage in the hole. Rock'n'roll, let's do that!"
His comments left the pair in hysterics, and they quickly cut to the break to regain their composure.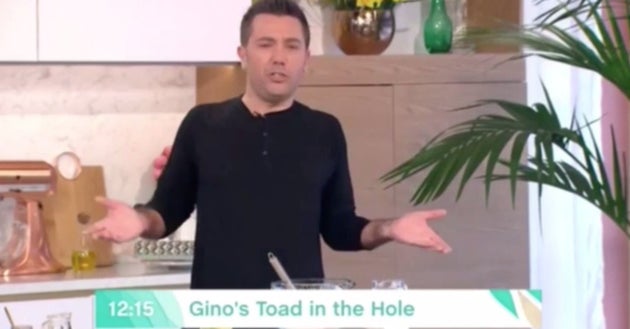 Speaking to HuffPost UK: "To be honest, I'm not mad about constantly turning cookery into some kind of competition.
"It can become too stressful and cooking is something that should be enjoyed I think."
14 Times Innuendo Got The Better Of The 'This Morning' Team
SUBSCRIBE TO & FOLLOW UK ENTERTAINMENT