There are no prizes for guessing what caused their on-air meltdown though, as Holly dropped another of her accidental innuendos. 
The pair were in the middle of interviewing Keith Lemon and Paddy McGuinness about their new sketch show, when the presenter made a seemingly innocent remark about 'sowing seeds'.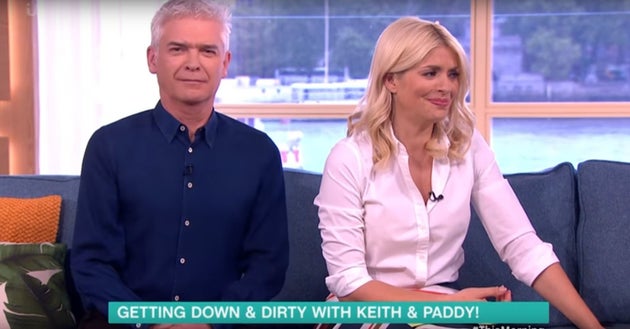 Taking about their show being a passion project, Holly said to the comedy duo: "You say this seed was sown back when you were doing Comic Relief and you were dressed up as the characters [from 'Dirty Dancing'], but this actual seed was sown in your bedroom."
Her double entendre did not go unnoticed by Keith and Paddy, who raised a smirk, prompting Holly to realise what she'd said.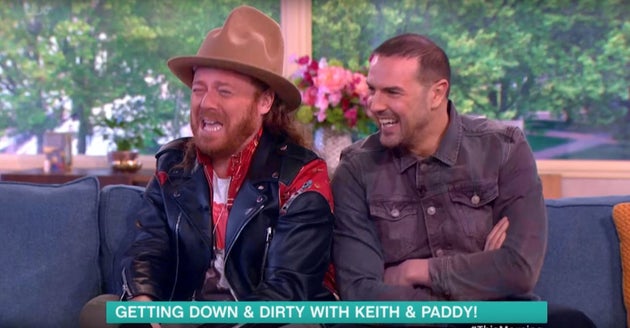 "Hang on a minute, you've just been eating salty worms, you're on about seeds in bedrooms. What has happened to this show?!" Paddy asked. 
Cue and explosion of giggles from her and Phil. 
Keith added: "Yes, I was planting seeds in my bedroom when I was a child thinking about Paddy McGuinness."
Paddy then blamed the booze Holly had downed earlier in the show during a segment about eating insects, joking: "It's the Margarita. Stop getting Holly drunk in the morning!"
14 Times Innuendo Got The Better Of The 'This Morning' Team
SUBSCRIBE TO & FOLLOW UK ENTERTAINMENT