Brilliant news for everyone who can't get through the day without offending somebody, your TV alter ego is on his way back.
Larry David has agreed to bring his peerless 'Curb Your Enthusiasm' back for a ninth series, much to the delight of HBO, home of the comedic curmudgeon.
In typical deadpan fashion, Larry David, who also has 'Seinfeld' to his name, explained his decision to resurrect the show: "In the immortal words of Julius Caesar, 'I left, I did nothing, I returned.'"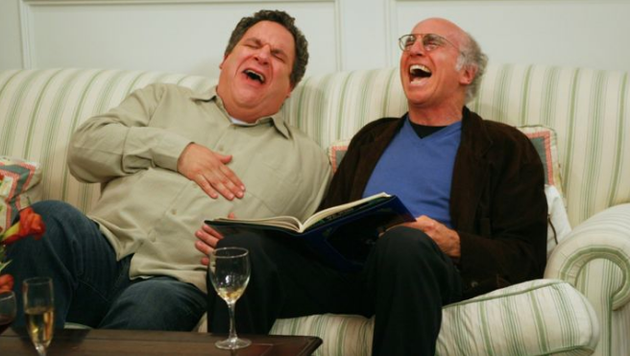 'Curb' has been off our screens since 2011, following 80 episodes starring Larry David as a fictionalised version of himself, with a roll call of famous friends, including Ted Danson, Mary Steenburgen and Michael J Fox.
The show follows the minutiae of daily life as experienced by a rich, semi-retired writer living in privilege of Los Angeles and later New York. All generally starts out well, and with good intentions, but somehow each day is undone by Larry's awkwardness, problem with social convention and expectation, and his easy irritation at other people's behaviour.
During its long run, it won two Emmy Awards and a Golden Globe for Best Series. Of his uncompromising alter ego, Larry David says, "He's my version of Superman. The character really is me, but I just couldn't possibly behave like that."
Meanwhile, the screen's Larry David shares his philosophy in GIFS:
SUBSCRIBE AND FOLLOW
Get top stories and blog posts emailed to me each day. Newsletters may offer personalized content or advertisements.
Learn more