'Let It Shine' - the BBC's brand new talent show with Gary Barlow at the helm - was barely an hour old, before it proved viewers with their first 'Susan Boyle' tingly moment. 
It came courtesy of Jason Brock, a 30-year-old performer already working on the London West End Stage, who offered up his version of Whitney Houston's classic 'Run to You'. 
Within moments, he had made the song his own. By the end, all four judges - Gary Barlow, Dannii Minogue, Martin Kemp and Amber Riley - were on their feet, and Jason had bagged a maximum 20 points for his efforts. 
Gary Barlow is aiming to recruit five young hopefuls to fill the stage of his forthcoming musical - inspired by the story of his very own early Take That days.  
The very first week has already provided us with three distinctive acts standing out.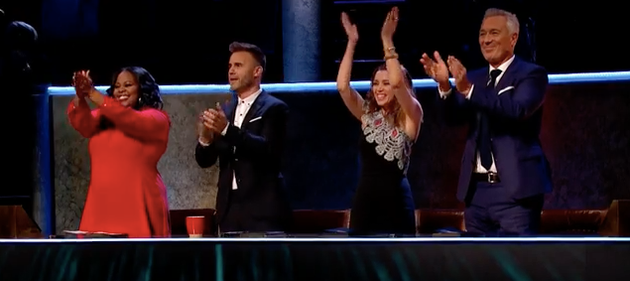 Besides Jason, the first surprise was Declan Arthurs, from County Tyrone. Inside that sweet former choirboy was a big musical star just waiting to get out, and soon we had it, in his surprisingly deep voice, as he belted out 'New York New York'. The judges were suitably impressed.
Then, Nicky from South Wales turned up. The teenager has been singing since he was 7, and his rendition of 'Say Something (I'm Giving Up On You)' left the judges suitably awed, and earned a maximum 20 points.
SUBSCRIBE TO & FOLLOW UK ENTERTAINMENT