Reading Festival has come a long way since its days of being the UK's go-to destination for heavy rock bands and while some may attempt disagree, at the 2016 event, it was clear to see that diversification of the line-up has had an indubitably positive effect.
Nowadays, where you would once have see rock acts upon rock acts, with a heavy metal band sandwiched in, on the event's iconic yellow line-up poster, there are instead grime stars, pop-infused indie bands and some of the world's best DJs.
With so much on offer, it's pretty difficult to know where to start when it comes to watching the sets on iPlayer (or deciding which ones to relive if you were lucky enough to go) - but we've got you covered.
In no particualr order, here are the five sets you need to catch up on right away…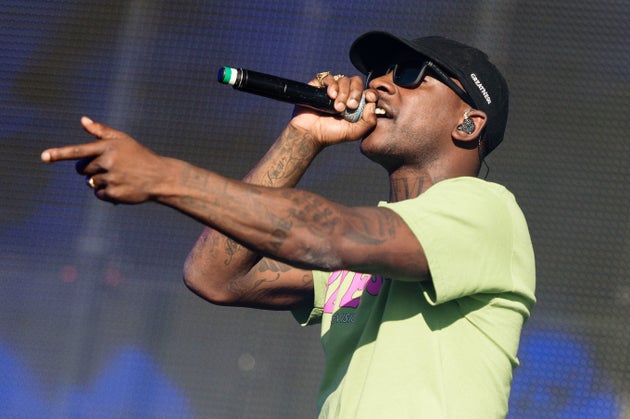 Throughout this year, some of the biggest names in grime have taken their rightful places on the main stages of huge events, and Saturday marked Boy Better Know's time to do so.
The collective, formed of artists including Skepta, JME, Jammer, Frisco and Shorty - were as great as their fans expected, and a pleasant surprise for anyone who went along with little knowledge of their music.
Highlights: 'Shutdown', 'It Ain't Safe' and… JME arriving on stage eating grapes. No we don't know why, and no, we don't care either. Catch their set in full here.
2. Riton
The DJ may not be a household name just yet, but there's a strong chance you've definitely heard his track 'Rinse And Repeat'. He's already worked with a number of huge names, including Mark Ronson.
Highlight: Set closer 'Rinse And Repeat' and a 'Formation' sample. Watch his set here.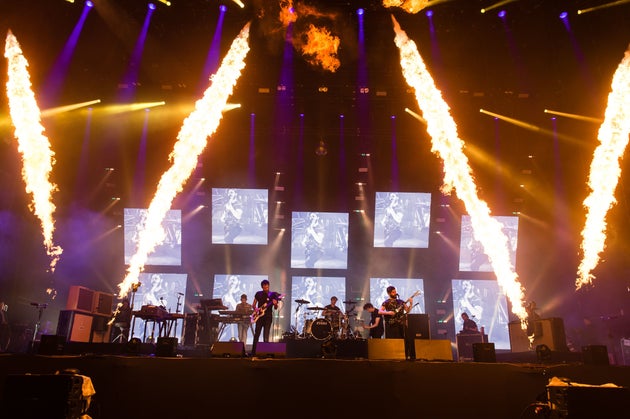 Co-headliners Foals were more than up to the task of headlining the festival, which they first played at in 2007.
A rousing rendition of 'Spanish Sahara' was neatly sandwiched between 'Providence' and 'Red Socks Pugie' but for die-hard fans there was standout moment...
Highlight: 'Cassius'. According to every music fan's best friend, Foals haven't played the track live in the UK since 2011, making their encore all the more sweet. See their headline set here.
Clashes are a nightmare, aren't they? If you were lucky enough to see Foals then sadly, that means Jack Ü wasn't an option. Diplo and Skrillex are currently on a whistlestop tour of festivals, and the set was one of their first ever Jack Ü dates. If you missed it though, there's no need to panic. Soundcloud has got you covered here.
Highlights: The debut of their Florence And The Machine collaboration.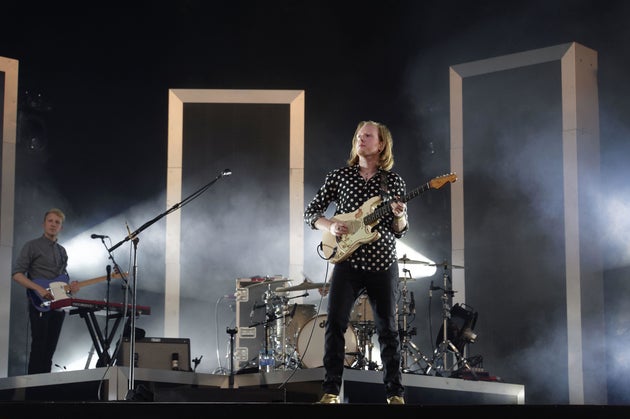 The Northern Irish band are currently gearing up for the release of their third album, and returned to the stage where their Reading story began in 2010. Back then, they were left stunned by the huge crowd that turned up in the middle of the afternoon, and while this time around they were certainly more prepared, it was clear their unwavering popularity still stuns Alex Trimble and co.
Highlights: Every single singalong. See their set here.  
Reading Festival 2016: All The Pics From Day Two
SUBSCRIBE TO & FOLLOW UK ENTERTAINMENT