The sister of Manchester bomber Salman Abedi said she believes her brother carried out the terror attack because he "wanted revenge" for children dying in Syria. 
Jomana Abedi described her brother, who is responsible for the deaths of at least 22 people, including children, as kind and loving.
She said that she was surprised by his actions and that he was driven by what he perceived to be injustices. 
"I think he saw children—Muslim children—dying everywhere, and wanted revenge," she told the Wall Street Journal.
"He saw the explosives America drops on children in Syria, and he wanted revenge.
"Whether he got that is between him and God."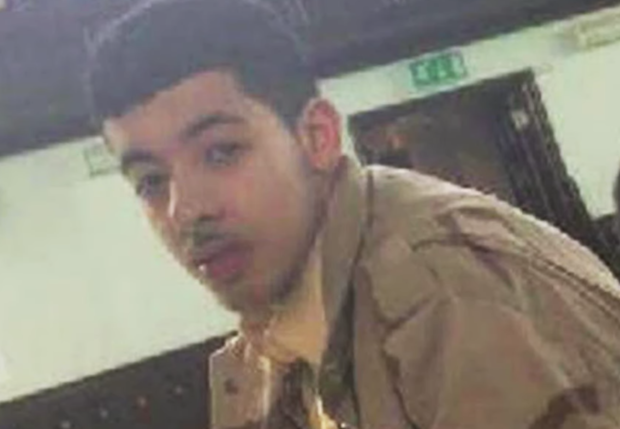 A new profile picture uploaded to a Facebook page believed to belong to Jomana states "from Allah we came and to him we return".
The quote is followed by a verse from the Quran which translates as: "O soul that is at rest satisfied. Return to your Lord well-pleased (with Him), well-pleasing (Him). So, enter among My servants, and enter into my Paradise."
The attacker's father said that he spoke to his son last week to discuss meeting in Tripoli during Ramadan and said he was "really shocked" when he heard what had happened on Monday night. 
"I was really shocked when I saw the news, I still don't believe it," Ramadan Abedi told Bloomberg.
"My son was as religious as any child who opens his eyes in a religious family," he said.
"As we were discussing news of similar attacks earlier, he was always against those attacks, saying there's no religious justification for them.
"I don't understand how he'd have become involved in an attack that led to the killing of children."
He also told the Associated Press from Tripoli: "We don't believe in killing innocents. This is not us."
It emerged on Wednesday that the 22-year-old was known "up to a point" to the intelligence services and had recently returned from Libya. 
Home Secretary Amber Rudd told Sky News that the intelligence services had been aware of Abedi, who is reported to have recently returned to the UK from Libya. 
Abedi's father said he made frequent trips to visit his family in Libya and he continued to protest his son's innocence.
"Every father knows his son and his thoughts, my son does not have extremist thoughts," he added.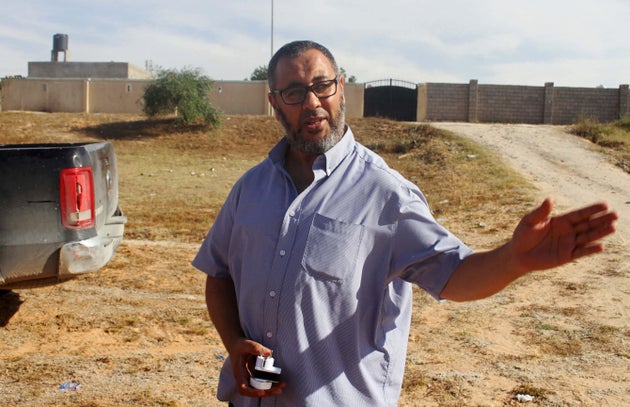 Abedi, who was born in Manchester, has been described by an imam at his local mosque
. 
Ismail Abedi, 23, the bomber's older brother was arrested near a Morrisons in Chorlton on Tuesday. 
Hashem Abedi, the attacker's younger brother, has also been arrested. He was apprehended in Tripoli on Wednesday on suspicion of having links with so-called Islamic State.
Ramadan Abedi was also reportedly arrested in Libya yesterday.
The terror threat level in Britain was raised from severe to critical on Tuesday evening and armed police have began patrolling UK streets and protecting tourist attractions.
Abedi's Libyan parents had fled to the UK after becoming opponents of Gaddafi. 
The family initially lived in London before moving to Manchester where they resided in the Whalley Range area, which became famous after schoolgirls Zahra and Salma Halane left home and fled to Syria in 2015.
A group of Gaddafi dissidents, who were members of the outlawed Libyan Islamic Fighting Group (LIFG), lived within close proximity to Abedi, the Telegraph reported.
Abedi's father reportedly used to call the prayer at the Manchester Islamic Centre, also known as Didsbury Mosque, and his older brother, Ismail, had been a tutor at the mosque's Koran school. 
A trustee at the mosque told the Press Association it was likely Abedi had also attended there.
Fawaz Haffar described the mosque as moderate, modern and liberal, but Mohammed Saeed El-Saeiti, the local imam, told the The Telegraph he remembers Abedi as a dangerous extremist.
"Salman showed me the face of hate after my speech on Isis," the imam said. 
"He used to show me the face of hate and I could tell this person does not like me. It's not a surprise to me."
Abedi, who had a sister and two brothers, went to school in Manchester before studying business at Salford University - a degree he did not complete.
Abedi, who then became a baker, has since been remembered by his friends as a good footballer and supporter of Manchester United and a user of cannabis. 
Armed officers raided an address linked to Abedi on Tuesday and carried out a controlled explosion at the property on Elsmore Road, Fallowfield where, according to the Manchester Evening News, a 'Know Your Chemicals' booklet was found. The family were believed to have lived at more than one address in the city.
Police on Wednesday arrested three men in south Manchester and said it was "likely" Abedi was not acting alone.
SUBSCRIBE TO & FOLLOW UK DAILY BRIEF