When Sarah decides to reheat a cottage pie in the kitchen, she rubs fellow housemate Amelia Lily up the wrong way, who complains to Derek Acorah and Paul Danan: "Being in the kitchen smells of fire, Sarah put the cottage pie in the oven and I've opened it up and it's cremated and I've took it out and now it stinks in the kitchen."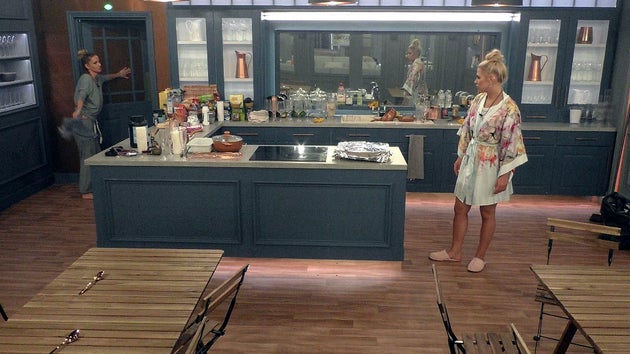 Amelia also accuses Sarah of being a little tipsy, adding: "This is why I have food cold when I've had a few drinks, you don't ever turn the oven on when you've had a few drinks."
Paul claims: "She's downed the drinks. She keeps saying she's on the orangeade, what a load of rubbish."
He then encourages Chad Johnson, who has started a romance with Sarah, to "have a word" with the former Girls Aloud singer, sparking a disagreement between the two men.
Upon discovering her burnt pie, Sarah says: "It was literally 10 minutes, that's powerful! Thought I'd give it 10 minutes while I get changed."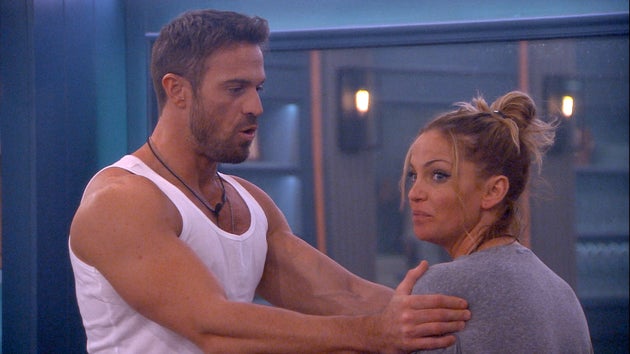 Later, with Amelia still complaining about the burning smell in the kitchen, Chad tells Sarah: "Paul is being Paul. You heated it a little bit too much. He said you were off your rocker."
Sarah is unimpressed to discover Paul has suggested she's drunk, insisting: "Really?! Is he for real? I literally went to go and get changed and it was 10 minutes. I'm drinking orangeade! He's such a little bitch!"
'Celebrity Big Brother' airs nightly on Channel 5.
15 Times A 'Big Brother' Row Erupted Over Something Totally Mundane
SUBSCRIBE TO & FOLLOW UK ENTERTAINMENT