There was a lot going on in Sunday night's 'Sherlock' series finale, so we'll forgive you if you missed Paul Weller's surprise cameo.
The former frontman of The Jam popped up in the montage that closed the show, temporarily trading in his typically stylish clobber and mod haircut for a full viking outfit.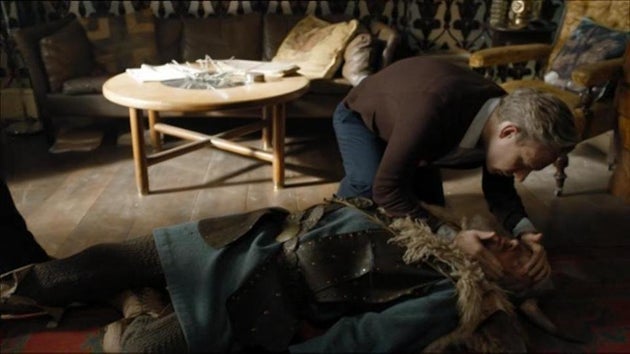 The show's director, Benjamin Caron, teased a surprise cameo at a screening last week, stating: "We had a viking who was a special person, Benedict was sweating and saying Sherlock doesn't sweat because he's a lizard.
"The baby was crying. It was a complicated moment that came together in five minutes on a baking hot set."
Sunday's episode of 'Sherlock' was praised on Twitter, and gave fans plenty to talk about - including whether it could be the last time we see the Benedict Cumberbatch as the detective.
"But not because he is actually smarter – he's less smart – but because his emotions, his connections to other human beings, the wisdom he has gained from his connections he has made in the world, make him stronger."
SUBSCRIBE TO & FOLLOW UK ENTERTAINMENT