'Sherlock' bosses have urged fans of the show not to post any spoilers from the upcoming series finale, after it leaked online over the weekend.
Fans of the BBC detective show are currently waiting with bated breath for the conclusion to the fourth series, following the shocking revelation at the end of last week's episode, in relation to Sherlock's family.
A Russian dub of the episode - titled appropriately 'The Final Problem' - has now been illegally posted online ahead of its airdate here in the UK on Sunday (15 January), prompting bosses to speak out.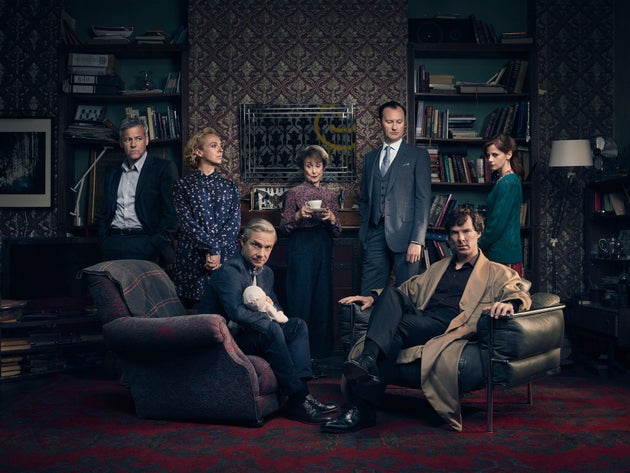 Posting on the show's official Twitter account, a spokesperson said: "We are aware that #Sherlock episode 3 has been uploaded illegally online. If you come across it, please do not share it. #KeepMeSpoilerFree"
The tweets echo those of JK Rowling, who was keen for her fans not to post spoilers about her play, 'Harry Potter And The Cursed Child', which serves as an eighth instalment of the wizarding story.
'Sherlock: The Final Problem' airs on Sunday (15 January) at 9pm on BBC One.
The Best Sherlock Holmes Of All Time
SUBSCRIBE TO & FOLLOW UK ENTERTAINMENT