Tom Daley may be going for gold in Rio, but the champion diver has admitted he has his eye on another almighty prize – the 'Great British Bake Off' trophy.
Tom, who fits a regimented diet around his 11 gym sessions a week, and endless hours in the water, admits to Radio Times the one thing he's looking forward to post-Olympics is indulging his sweet tooth.
"I treat myself to a frozen yogurt or bit of cheesecake a couple of times a week," he says.. "I'm a very keen baker. I've got the art of cheesecake down to a T. Celebrity Bake Off? Yep, that's the dream."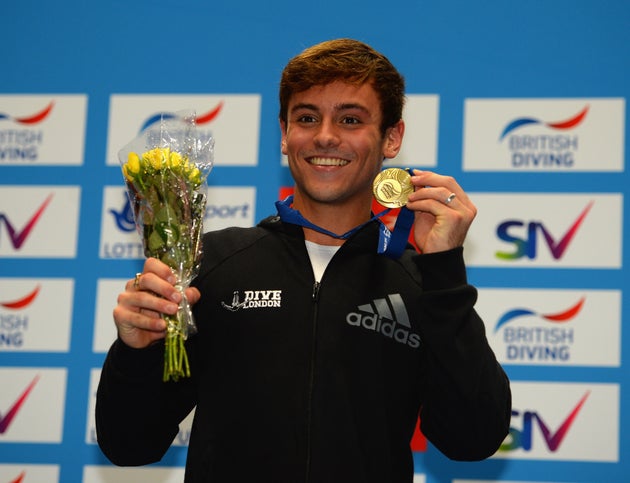 Tom's preparations for Rio have been captured in a documentary 'Tom Daley: Diving For Gold' that has followed his path from the London Olympics in 2012, when he collected a bronze medal in the diving pool. The intervening years have seen him change coach, and deal with the ever-present media attention that has surrounded him since he began diving aged seven, and burst onto the international scene at Beijing, aged 14.
Now 22 and facing pressure to go to better than his London bronze in Rio, he says: "For me public pressure becomes irrelevant. I've dealt with it from such a young age. I handle it pretty well. Having a supportive fiancé means I'm the happiest I've ever been, in and out of the pool, which means you perform better.
The intimate documentary also shows him sharing his life with his partner, screenwriter Dustin Lance Black, following his decision to come out via a video message to his fans in 2013.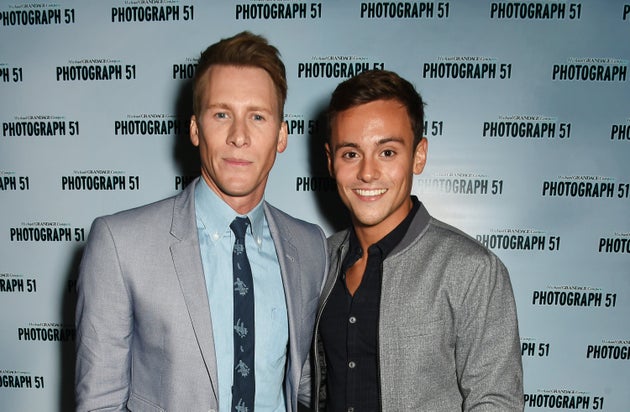 That significant LGBT moment pales in the film with Tom's harder decision to tell his younger brother the same thing, on camera. Teenage Ben reacts with concerns that he might be bullied at school, something Tom and his mother both assure him will not be the case. Of that decision to capture the family moment on film, Tom tells the Radio Times:
"I've had documentary cameras following me since I was nine. It's so normal to have them around that I didn't even think about them being there for that. It was just normal. It wasn't about managing the story. There's so many more LGBT [lesbian, gay, bisexual and transgender] athletes out there going to Rio."
Read the full interview with Tom Daley in next week's Radio Times, on sale today. Tap the first picture below to open our slideshow:
SUBSCRIBE AND FOLLOW
Get top stories and blog posts emailed to me each day. Newsletters may offer personalized content or advertisements.
Learn more