As always, some are more familiar than others, so allow us to give you the lowdown on some of the - how do we put this politely? - lesser-known stars, starting with Chad Johnson.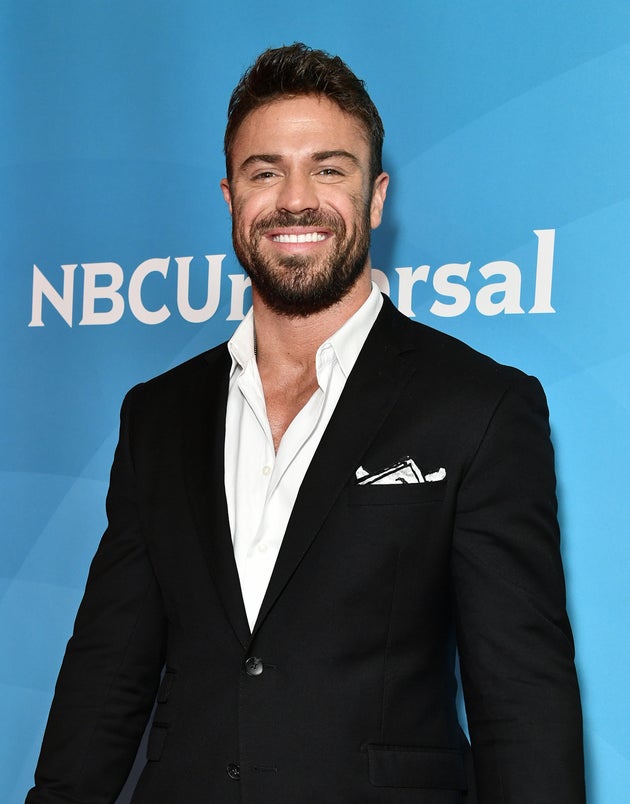 US TV fans will know Chad for a variety of reasons but it's fair to say that here in Blighty, he's not exactly a big name - though that could all be about to change.
1. He's a reality TV pro thanks to 'The Bachelorette' and 'Famously Single'
Chad made his first television appearance on the 2016 series of 'The Bachelorette', which sees men compete for the affections of one woman. Sadly, Chad didn't impress Joelle 'JoJo' Fletcher and finished 14th in the series.
He then appeared on 'Famously Single', which is currently being aired in the US, but it's another of his reality TV star turns which interests us as…
2. Chad was kicked off 'The Bachelor In Paradise'
He didn't exactly come across very well on 'The Bachelor' and when Chad was given a second chance by TV producers, he found himself swiftly being removed.
3. He's actually an estate agent
Not so glam, eh? Chad recently joined a company who sell stunning houses in Southern California so we hope he went through all the proper channels to book holiday off for 'CBB'.
4. And loves the gym
This man seriously loves the gym. Like, really, really loves it. Chad's Instagram are full of selfies and videos taken during workouts along with many topless snaps.
5. Chad was once in the Marines
Explaining how his time in the Marines has shaped his personality, Chad says: "I'm used to guys who can take a joke… and enjoy poking fun at each other. I'm not accustomed to overly-sensitive types. (Unfortunately, they are taking over.)"
Hm. We're saying nothing.
6. He says he is the "World's Greatest Man Title Holder"
This is his Twitter bio and is followed by not one trophy emoji, but four. In that case it must definitely be true. Congrats, Chad!
7. Chad has a girlfriend
Chad has been dating model Zoe Baron for a few months and confirmed the romance in early June.
8. He's a family man 
Chad's mother sadly passed away in the year before his 'The Bachelorette' debut. 
"She was the kindest person I've ever known and my best friend," he writes on his website. "I'm still healing from the passing of my mom, but want to start a family of my own someday."
He also praises his sister, explaining: "Family means EVERYTHING to me". 
9. Chad's dog Pumpkin has its own Instagram account 
Just days before 'CBB' started, a snap was posted on the page along with the caption: "I know dads gonna be gone a while."
We're stunned, quite frankly. Who knew dogs were so terrible at keeping secrets?  
'Celebrity Big Brother' Summer 2017 house
SUBSCRIBE TO & FOLLOW UK ENTERTAINMENT