A few weeks ago, BBC Radio Scotland's Kitchen Cafe broadcasted a programme on the 'guga' or young gannet. It told the story of the fowlers of Ness, on the Isle of Lewis who voyage annually to the remote Isle of Sula Sgeir to hunt the guga. The 1954 Protection of Birds Act includes a clause, which permits the Nessman to hunt guga. The young gannet is in great demand by some, and its taste described as neither fish nor fowl but somewhere in between.The fishy flavour is in the fat which surrounds the rich dark meat.
The sheer wall of noise from nesting birds evident on my visit to the Hebridean Isle of Mingulay, deafened me and views from the cliffs to the swirling sea below scared me witless.I salute the brave St Kildan 'birdmen', who developed claw-like fingers and toes, to enable them to scamper up and down the highest cliffs in Britain, in their quest for eggs and birds.The taste preference of the St Kildan was the fulmar and they used the oil, which the bird squirted 'in fear and self defence' for any number of things including as their replacement for butter.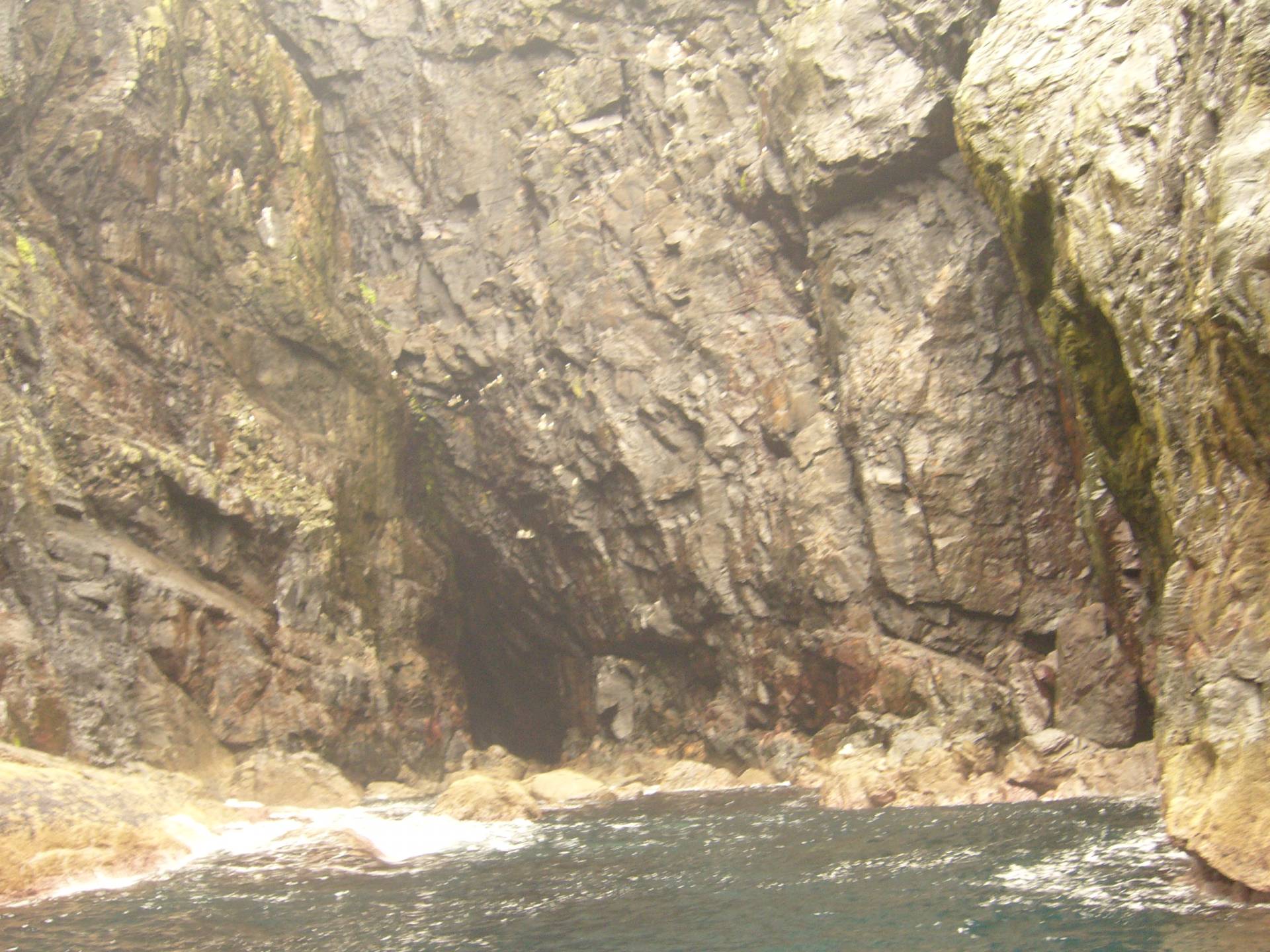 Last year, we spent a few days in The Minch, on http://www.shiantisles.net/ which I nick-named Puffinville, but none, I hasten to add, ended up in my foraging pot. We dined on limpets a couple of times, but the general verdict was they were far too tough to excite even the most determined foraging cook. Here on South Uist management of the Greylag Goose is needed http://www.uist.co.uk/public-meeting-on-goose-problem/ and as a consequence, I am often the lucky recipient of a pair of geese. My husband, Stephen is the island doctor and I smiled, when one of his nurses told me that her son had given her 26 geese to 'deal' with. I am indeed a fortunate lady. Here is a simple recipe using the livers; do note that greylag geese aren't forced-fed. This pate, which uses the lung too, is rather delicious with oatcakes.
Greylag Liver Pate
What to find;

Seves 2-3
15g butter
shallot, peeled and finely diced
Clove garlic, peeled and finely chopped
Large pinch mace
2 greylag geese livers and lungs
Dessertspoon gin*
Large tbsp crowdie (textured cream cheese)
2tsps chives finely snipped
What to do:
Heat the butter in a frying pan and saute the shallot until translucent.
Add the garlic, mace, livers and lungs and cook for 2-3 minutes. Add the gin and allow to cool briefly. Scrap the pan into a in food processor and blend well.
Add the crowdie and blend until smooth. Season to taste, mix in the chives and spoon into a small ramekin.
*Dedicated foragers might like to use: blackberry, wild raspberry, gean (wild cherry) or hazelnut gin, or of course, any other wild brandy or vodka. I used a store cupboard special, the secret ingredient of which will be revealed in my cookery book for foragers (publication Spring 2013).
This Blogger's Books and Other Items from...
SUBSCRIBE TO & FOLLOW UK LIFESTYLE