American menswear brand Jack Spade has selected London as the location for its first European store. With seven stores in the US and one in Japan, this is the ninth Jack Spade store in the world since the brand's original shop opened on Greene Street in New York City in 1999.
The London store is located at 83 Brewer Street in the new mixed-use building Quadrant 3 in London's Soho. It is also strategically close to prestigious and historical commercial areas of the British capital, such as Regent Street and Piccadilly Circus.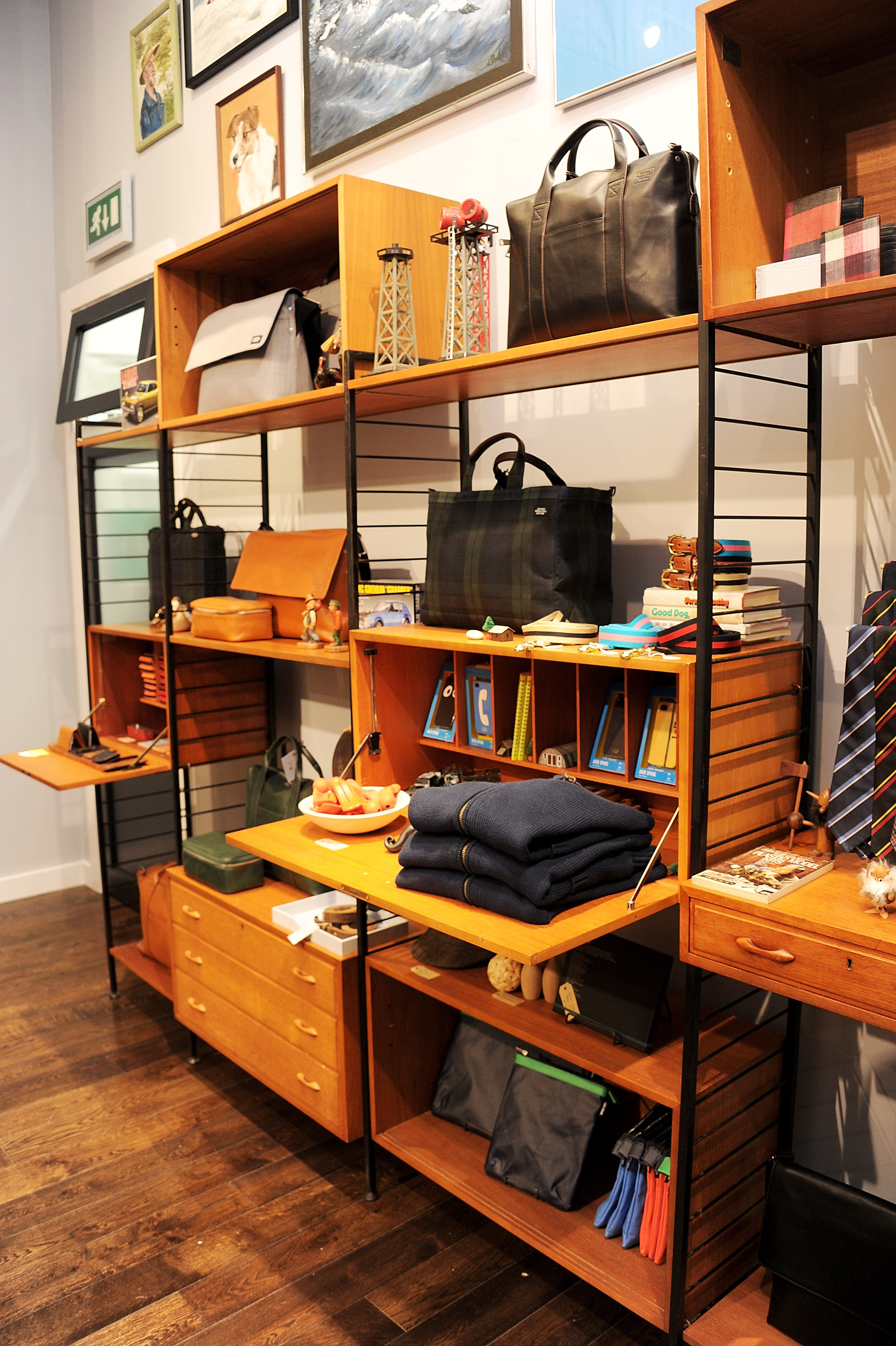 The interior of the new 1,200 square foot retail space was conceived by designer Steven Sclaroff following a brief that respected the brand's reputation as purveyor of casual, classic, and elegant clothes and accessories for men. To achieve this, Sclaroff designed an intimate and welcoming space decorated with cabinets and intricately detailed objects across one single room in one single floor. However, by opting for a double-height ceiling and for the subtle division of the shop floor into different thematic areas, the layout allows a sense of discovery as customers will be invited to travel through the different areas and engage not only with the merchandise but also with the displays and objects that construe the image and history of the brand.
In the London store, Jack Spade's customers can expect the label's full assortment of products including bags, clothing, wallets, ties, small goods, laptop and phone accessories, and other diverse accoutrements. When I paid a visit, I found myself spending a considerable amount of time admiring the small leather accessories, the stylish pocket squares, and the striking tote and weekend bags that come in different colours and materials.
In addition, and rather importantly, on my visit I found a team of staff who were knowledgeable of the collections, supportive of the brand, and who naturally embraced the importance of providing efficient and friendly customer service. If this may seem like an obvious attitude for any business to thrive, it is undeniable that it is not as commonly found in London retail as one would expect. Although the shop has only been open for a few weeks, in a conversation with me, Robert Grogan, the store manager, showed tremendous knowledge of menswear and of Jack Spade as a brand. Amongst other things, we discussed the collections' cycles, assessed the success that the store has been having with consumers and the press, and debated the likelihood of expansion plans, such as the feasibility of opening a store in fashionable East London, or a store-in-store in a suitable multi-brand large-scale retailer.
Regardless of plans for the future, Jack Spade's newest store in central London has already garnered a much deserved positive reputation amongst men in the British capital. I believe that, when shopping in London's West End, many of us will make a special trip to this new corner of the city with the sole purpose of checking out what's in store at Jack Spade.
SUBSCRIBE AND FOLLOW
Get top stories and blog posts emailed to me each day. Newsletters may offer personalized content or advertisements.
Learn more