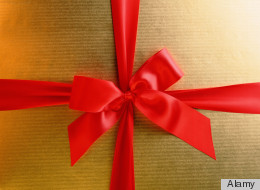 What are the top gifts and gadgets people want from Santa this year? I asked the jolly old elf himself and he said the secret to packing his sleigh with just the right gifts is really just listening. Learn to listen all year long in life, marketing and business, and people will always tell you what they want. Those elves sitting on shelves all over the place aren't just watching to see whether you're naughty or nice. They're listening to what you say to find gift clues. The great news is that you can use Santa's Secret, too. Whether you're marketing or gifting, use social media to listen and your gift will be right on target.
I "borrowed" (or maybe pilfered) a copy of Santa's quotation checklist (don't tell!). All you have to do is find something your potential guest recipient says frequently and then match to quote bellow.

Once you know what category you're shopping in, you can check What's Topping Santa's gift List for gift ideas. You may also check out Top 10 Unique Christmas Gifts Ideas in slideshow bellow. That's all there is to it. It could be that simple for those in the marketing world as well. If today's marketers would take the time to learn Santa's secrets for being social, listening and engaging, it would be much easier for them to present consumers with the gift of products and services that can actually meet their needs on a daily basis. No more gift guessing; just sit back with a bright twinkle in your eye as they exclaim, "How did you know?" And to all a good marketing night - Ho, Ho, Ho!
The Top 10 Unique Gift Ideas
The Digital Fingerprint ID recalls the user's profile with the touch of a unique fingerprint.

The Roubaix is designed to give the ultimate comfort and control to the rider by providing the smoothest ride and most responsive handling of any bike in its class.

Olympus PEN E-PM2 is the camera you want when you're ready to leave compacts behind and capture your stories in spectacular fashion.

The iconic Jägermeister Tap Machine has quickly become a high gift demand item by home bar owners who are looking for the next best gadget.

First all in one machine to merge Starbucks coffeehouse recipes and high-pressured Swiss engineering to craft Starbucks beverages in the comfort of your own home.

Glow-in-the-dark bicycle have various illuminating accents including glowing wheels and bike frames.

Inspired by the "Fastest Man Alive", Usain Bolt, the unique design pays an eye-catching homage to Jamaica, the Olympic champion runner's hometown. Whether you're a athlete, a DJ or a music aficionado… these headphones deliver sound that moves your soul.

Give the gift of power to blend it all… from soup to nuts!

The crown fitted with 8 baguette diamonds and 1 cabochon sapphire further emphasizes the delicacy of this true jewel. A total of 568 baguette diamonds of the highest quality and 234 baguette cut royal blue sapphires in combination with the high art of watchmaking represent a delight for connoisseurs of fine timepieces.

This is TSA-friendly, weather resistant and features a MacBook compartment for a 17" MacBook Pro and a slip pocked for iPad compatibility.
Follow Jure Klepic on Twitter: www.twitter.com/jkcallas