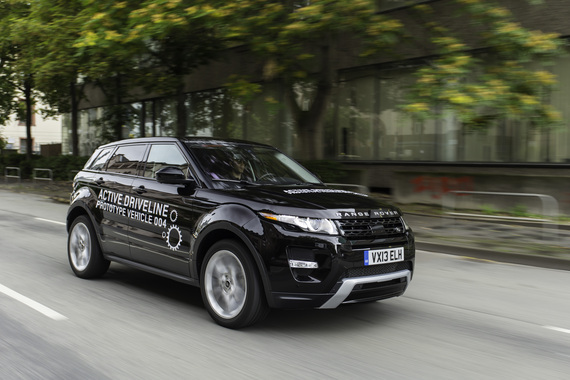 This weekend I learnt about free wheel hubs, something I must say is not usually on my weekend lesson plan. You see, I have just purchased a 1964 Land Rover Series 2a, where "lucky", says my mechanic, "you have them". To disengage (turn the free wheel hubs towards the front of the vehicle for 2/4) or engage (turn the free wheel hubs towards the back of vehicle for 4/4) operates the half shafts from / to the wheels for when I want to go off-road, drive in the snow, travel across mud and so forth. These are in addition to the two extra levers next to the gearstick, inside the vehicle, the yellow, of which you 'thump' down (well, he said, "use the palm of hand with gusto" which in turn releases the red lever which I pull towards me to the back of the vehicle) and voila I have manually engaged the vehicle into 4 wheel drive, all to be exercised whilst the vehicle is at a standstill and in neutral.
Why is having both free wheel hubs and the usual low range levers better I asked, "Some people say that they get an appreciable saving fuel wise as the axle internals are not being rotated as you drive thus saving fuel and tyre wear etc..." he continued explaining more than my innocent ears would surmount to...as I looked at them I thought they might make for a great step up for delving into the engine bay...
However, I digress, I realised how this manual procedure is exactly the same as the new 'computerised' behaviours in the new Range Rover Sport, Evoque, and Land Rover Discovery of which I drove recently at Eastnor Castle, the dedicated off-road testing ground for Land Rover. The same principles apply 50 years on, only now, instead of getting out of your vehicle and turning the free wheel hubs or 'thumping' a yellow lever, one can sit in the comfort of heated seats (with added mood lighting in the cabin on some models), put the car into neutral (some things never change) and choose which road surface you are embarking upon. If you are unsure, just let the car choose it for you.
Whilst driving on some of the 43 miles of purpose built track set within the grounds of this enchanting Castle, the home, for over 200 years, to the Hervey Bathurst family, I was surrounded by spectacular views and haunting or perhaps I might say, daunting woodland to drive in.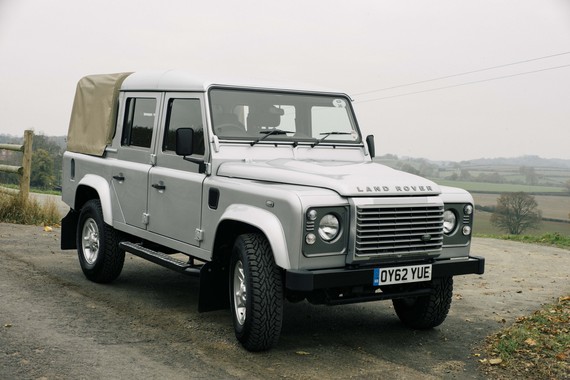 After driving the Defenders 90 and 110 both TD4 XS at the usual speeds on the wide open roads - and believe me this was an experience in itself, I then went on to drive the Discovery 4 SDV6 HSE Lux with a normal Wading depth - 600mm, off-road approach angle - 37.2˚ and optional independent rear locking diffs, the Range Rover SDV8 Vogue SE and the Range Rover Evoque SD4 Dynamic LUX 6 Speed 4WD. All models with Stop Start, options of heated steering wheels, Surround cameras, traffic assist... advanced technologies that make you forget that you are travelling up and down woodland paths and on man-made testing spots. Investigating how the dynamics of the differentials, axels and stability of the cars were all coping and in which particular way, it was an off-road test not only for the car but for me to understand how to make the car traverse into or rather onto further crevasses, at very very slow speeds and with very accurate precision on narrow (VERY narrow) wooded stumped paths and the man-made rocky terrains. Going downhill was another 'spectacular' that I held my breath for longer than imaginable. The Discovery, Evoque and Vogue all held on to an almost vertical decent. With a touch of the speed limiter dial, I was able to keep free from the brakes and allow the cars to do the driving.
I had not realised that when I was looking at the touch screen console area in these modern cars, where the animations were sharing their drive train creations, of where the wheels had the power, did I think that it would help me to understand how my free wheel hubs work on my 1964 old girl. So whilst my mechanic continued with enthusiastic passion about the differentials... I was there remembering my Experience at Eastnor.
Today, whilst my 1964 Series 2 sits patiently in the driveway, I do feel just that little bit lucky, but lucky to be part of such an historic motoring family. I can't wait to turn the free wheel hubs towards the back and 'thump' the yellow lever, I hope she might be able to take on some, perhaps less strenuous routes, after all, she is fabulous and fifty!
Photos courtesy of Jaguar Landrover and Lara Platman
This Blogger's Books and Other Items from...
SUBSCRIBE TO & FOLLOW UK LIFESTYLE