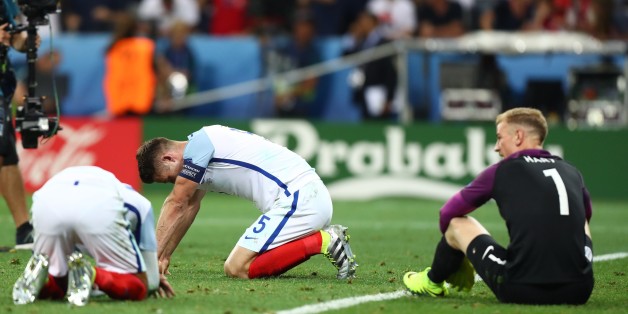 A week on from the most embarrassing night in English football since dishwasher Joe Gaetjens scored the winner for the USA in the 1950 World Cup - a result so unexpected that when one newspaper got the 1-0 result through, they assumed it was a misprint for 1-10 - the dust is finally starting to settle, and the time for action is now.

The raw materials are there, but they need to be brought together, and with five simple steps they can be, if the FA are willing to listen. We live in hope:
1) Appoint an Englishman as the next manager
The pickings are slim, but the truth is the fans, most of the media and quite possibly the players will only accept long-awaited success if an Englishman/Brit is at the helm. The best strategy is a young gun in charge (Eddie Howe or Mark Sampson), an experienced assistant (Glenn Hoddle or Harry Redknapp), and tournament experience in the coaching staff (Alan Shearer, Frank Lampard, Peter Beardsley etc.). And make sure none of them go on an ill-advised managerial stint in Spain in the run up to the next tournament.
2) Try out the other keepers in competitive fixtures
Joe Hart's abysmal Euros performances looked like a man without competition, lazy and complacent. It's odd, because England's pool of talented keepers is pretty deep - most countries would gladly accept Fraser Forster, Jack Butland or even Tom Heaton into their squads. Hart could do with sitting out a few of the forthcoming qualifiers, both for the experience of others and to deflate his own ego - it did him good when he sat out a spell for Manchester City a couple of seasons ago.
3) More English players in Premier League squads
When Chelsea played Southampton on Boxing Day 1999 with no Englishman in the starting XI, it caused a ruckus. Now, it is the norm for many sides. The time has surely come for a quota in each 18-man match day squad - six would be a good number, guaranteeing game time for English players without harming the quality of the football on offer.
4) B-teams in the lower leagues
Controversial, but with the EFL as it is now horribly known, possibly expanding to 80 by the end of the decade, it would make no sense to simply fill it with squads from non-league. Whichever way it is done - selected clubs get granted places, the top teams from the previous season in the Prem get honorary spots for their U21s - it would be much better for the national squad for Manchester United to be awarded a place in the football league than Eastleigh.
5) Play the players in the right positions, in the right formation
Finally, a short term one. Whoever takes over, listen: play Dele Alli as a number 10. Play Harry Kane as a number 9. Play Jamie Vardy as a striker. Play Wayne Rooney in midfield. Play with wingers (real wingers, not Sturridge and Vardy). And never, ever, let Kane take a set piece ever again. Ever.
SUBSCRIBE AND FOLLOW
Get top stories and blog posts emailed to me each day. Newsletters may offer personalized content or advertisements.
Learn more