High Latitude Humans Have Evolved Larger Brains Than Equatorial Populations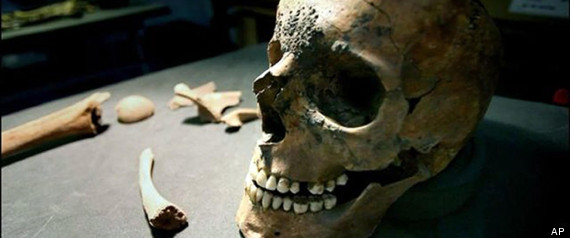 Human populations living further away from the equator have, on average, larger brains and larger eyes than equatorial populations, according to a new study by researchers at Oxford University. The study, published today in the journal Biology Letters, suggests that this may be due to populations nearer the poles having to deal with lower light conditions along with longer winters and increased cloud cover.
However the study's authors stress that they're not claiming humans living away from the equator are more intelligent.
Good eyesight is a vital feature for humans, allowing us to hunt successfully and to avoid predators. Natural selection appears to have acted to maintain good vision within human populations, allowing them to adapt to new environmental conditions. When modern human populations moved out of Africa around 70,000 years ago and migrated away from the equator they would have experienced less natural light, yet would still have had to keep their eyesight strong.
Actual visual sharpness measured under natural daylight conditions is constant across latitudes, suggesting that the visual processing system has adapted to ambient light conditions as human populations have moved across the globe. This visual processing system includes both the eyes themselves and the regions of the brain associated with seeing. This new study argues that both parts of the visual system expanded within human populations as they moved away from the equator, allowing humans to keep their good eyesight even in the relatively gloomy conditions of Northern Europe.
However, Eiluned Pearce, the lead author of the study, is quick to point out that "having bigger brains doesn't mean that higher latitude humans are smarter, it just means they need bigger brains to be able to see well where they live." Whilst previous studies have reported some weak correlations between brain size and general intelligence, these have tended to be focused on sections of the brain not related to vision. Humans populations have also experienced a rapid decrease in average brain size over the last ten thousand years.
Data on skull and eye socket size was collected from 55 skulls from the indigenous populations of 12 different populations from around the world. This allowed researchers to plot the volume of the eyes and skull against the latitude of the central point of each individual's country of origin. Their results showed that the size of both the brain and the eyes could be directly linked to the latitude of the country from which the individual came.
This new study adds weight to a picture of human variation in which elements of human anatomy can be shown to be linked to a wide range of environmental, genetic, and cultural factors. It has long been known that humans from colder climates tend, on average, to have shorter limbs and larger body mass than humans in warmer climates, and human skin colour has been argued to be linked to the varying importance of UV protection and vitamin B synthesis at different latitudes.
In addition, other studies have already shown that birds with relatively bigger eyes are the first to sing at dawn in low light. The eyeball size across all primates has been found to be associated with when they choose to eat and forage – with species with the largest eyes, such as tarsiers, being those that are active at night.