Tesco To Start Selling World Most Expensive Potatoes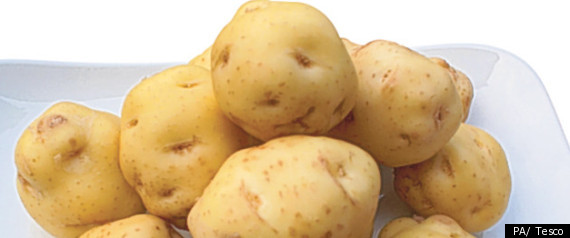 Luxury chips and gourmet wedges could soon be gracing tables across the UK as Tesco are to start selling the "world's most expensive potato".
La Bonnette potatoes are typically grown only on one small island off the French coast, and have been known to sell for up to £400 per kilo. The stratospheric cost is due to the care which must be taken during harvesting. Machines cannot be used because the potato tubers are so delicate, meaning that each potato must be hand-picked by commune residents on the island of Noirmoutier.
Only around 20-100 tonnes of La Bonnettes are produced each year and they are quickly snapped up by the crème de la crème of French and Dutch restaurants. They are said to possess a distinctive earthy and salty flavour due to the presence of algae and seaweed in the soil.
The specimens in Tesco, however, will be slightly more reasonably priced than their continental cousins, selling for around £2.65 a kilo. Instead of being grown on Noirmoutier, Tesco has sourced their potatoes from Jersey. La Bonnette potatoes have been grown on Jersey in recent year in a bid to protect the precious soils of Noirmoutier for future generations.
Andy Blackett, senior potato buyer for Tesco, said: "La Bonnotte are the caviar of the potato world and kilo for kilo are among the planet's most expensive foods."