David Cameron Cuts Short Holiday For Security Meeting On Libya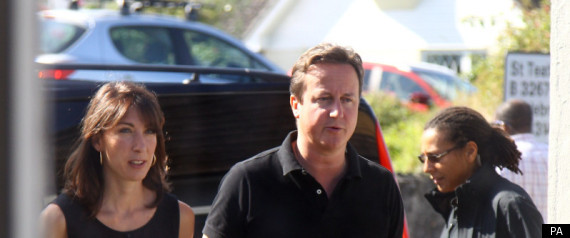 PRESS ASSOCIATION -- David Cameron is to chair a meeting of the National Security Council on Libya (NSC-L) after cutting short his holiday, Downing Street said.
The Prime Minister returned to London from Cornwall on Sunday night as euphoric Libyan rebels swept into Tripoli.
Scenes of jubilation broke out in the capital's Green Square as Colonel's Muammar Gaddafi's 40-year rule appeared to be crumbling.
On Sunday, Downing Street said it was clear the "end is near" for the dictator. "He has committed appalling crimes against the people of Libya and he must go now to avoid any further suffering for his own people," the No 10 statement said.
Opposition fighters captured the dictator's eldest son, Saif al-Islam Gaddafi, and the International Criminal Court said it would contact the rebels to discuss his handover for trial on charges of crimes against humanity.
A spokesman for the rebels said another of Gaddafi's sons, Mohammed, is reported to have been in contact with the rebels and is asking for guarantees for his safety.
Fighters advanced 20 miles from the west with little resistance, overwhelming a military base and then pouring into Tripoli.
Although there were reports that fighting is continuing in some districts, cheering, clapping and celebratory shooting broke out in Green Square, the symbolic heart of the regime, as ecstatic Libyans waved the rebels' tri-colour flag. Others set fire to the green flag of Gaddafi's regime.
Thousands also celebrated in the rebel stronghold of Benghazi, and Libyans in Britain were said to be celebrating in London's Edgware Road.
Gaddafi's whereabouts where unknown, but Libyan information ministry spokesman Moussa Ibrahim insisted earlier that his loyalists would stand and fight, warning that they had nothing to lose.