Hillsborough Files E-Petition Passes 100,000 Signature Mark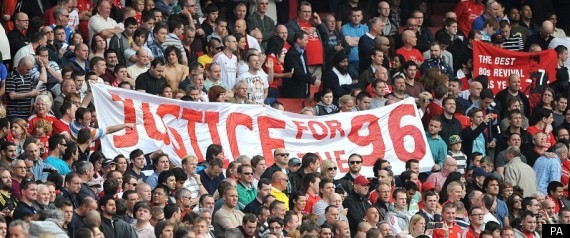 The number of signatures on a government e-petition calling for confidential papers on the Hillsborough tragedy to be released has passed 100,000.
This is the level at which an e-petition will be passed to the Commons Backbench Business Committee, for possible consideration for debate by MPs.
96 Liverpool FC fans were killed in a crush at Sheffield Wednesday's stadium on the 15th of April 1989, a disaster which unfolded live on Saturday afternoon TV. Relatives of the dead and injured have been calling for the government to disclose exactly what conversations took place at the highest level of Margaret Thatcher's cabinet. Ministers have refused to do so, despite a ruling last month by the Information Commissioner for the files to be disclosed.
The current government is in the process of appealing that decision by the Information Commissioner, and its decision to appeal was the trigger for the e-petition. The government says it's not opposed to releasing the files in principle, but wants the families of those killed in the crush that day to be the first to see findings of the long-running Hillsborough Independent Panel, which is sifting through thousands of documents.
It's the second e-petition to pass the critical 100,000 signature mark, the first being one calling on those involved in the recent riots in England to lose their benefits.
Campaigners will now have to wait a few weeks until Parliament returns from its summer holidays, when the new and increasingly influential Backbench Business Commiteee will consider whether or not to send these two e-petitions - and any others which pass the 100,000 mark in the meantime - to full debate on the floor of the Commons.