Police Fear Early Shut Down Of Notting Hill Carnival Could Backfire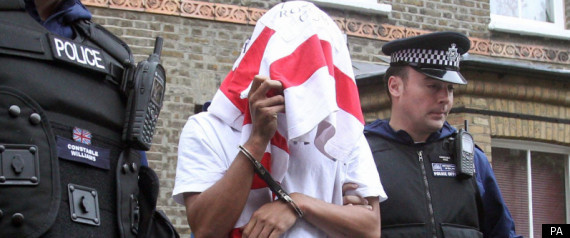 A senior police officer in London has warned that ending the Notting Hill Carnival early this year in an attempt to curb crime could backfire and cause greater unrest.
Some officers have also warned that any disturbances at the carnival have the potential to spread through the capital, and have called on those attending the event to stay vigilant.
The Notting Hill Carnival takes place as usual this Bank Holiday weekend, but organisers have agreed to shut down sound systems earlier than usual, with police aiming to clear the streets by 7pm.
But John Tully, who is vice chairman of the Metropolitan Police Federation, which represents rank and file officers, said that the decision had the potential to cause greater tension.
"There is a lot of pent up anger and frustration around certain parts of the community," he said. "It might be counter productive [to shut the event early] because a lot of people turn up after the parade after the floats, they turn up for the sound-systems, if they're closed down early we could cause problems."
Tensions have already been raised in London after it was revealed that two petrol bombs were thrown at police vans in Enfield on Wednesday evening.
Police have also made upwards of 40 pre-emptive arrests ahead of the carnival - tactics that are consistent with those used in previous years.
Up to 10,000 officers will be on the streets of the capital over the Bank Holiday weekend to keep the peace, police have said.
Upwards of 5,500 will be on patrol at the carnival itself on Sunday, increasing to 6,500 on Monday.
Tully said the police should be able to maintain an adequate presence, partly due to the fact that Scotland Yard is still receiving support from other counties.
However he warned that while crime is to be expected at an event that attracts up to a million people, any sensationalised reporting by the media could spark wider - and more dangerous - disturbances elsewhere in the city.
"It wouldn't take a massive event for it to spark things off again," Tully said. "The government are trying to address the 'sick and broken society', as the prime minister put it, but that sick and broken society are the very people who will take up any opportunity to have another go. If it's something at carnival it will be on the front pages and on the 24 hour news channels, and if people see it I regret to think we may be back in the situation we were too weeks ago."
Many officers have still not had the chance to fully recover from the strains of policing the widespread rioting and looting in London between August 5th and 9th, Tully said.
Some have been on duty without a decent break since the riots began, he added.
"Some of my members have been on duty constantly for three weeks, some of them without a day off," he said. "We spoke to the commissioner yesterday to express our concern and he has taken action to resolve that, and there is a plan in place to rest officers. But that needs to be done. We've got carnival, we've got an EDL march the following weekend if that goes ahead, and we've got the funeral of Mark Duggan on September 9."
Officers are also still lacking guidance from the Home Office about the tactics they can and can't use to stop disturbances before they get out of control, Tully said.
"We haven't really got a direction. We can be as forceful as we need to be in that situation, but that can be difficult."
Home Secretary Theresa May made a speech on August 16 in which she attempted to address Tully's previous concerns, and those of other officers.
May said that too often officers are "damned if they do and damned if they don't" and said that she would always support officers if they acted within the law.
But that's not enough for many police.
"It's not an answer to be honest," Tully said. "I would call on her to be more succinct about that."