PHOTOS: Libyan Rebels Tour The Gaddafi Family Lifestyle
Rebels who have captured the houses of Colonel Gaddafi's daughter Aisha Gaddafi and his son Hannibal Gaddafi took media photographers on a 'tour' of what they found inside on Friday.
Among the interesting finds were bottles of expensive champagne - despite the fact that alcohol was banned under Gaddafi's regime.
The rebels also found gaudy sofas, giant paintings of sports cars and, in one case, a giant golden mermaid.
Take a look at some of the most interesting photos below.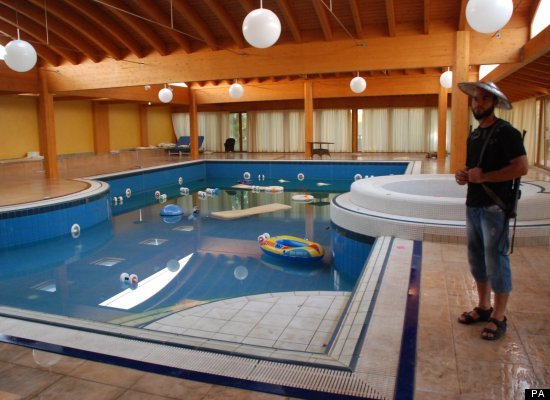 Wake Up Call

said on 29 Monday 2011 am31 7:11 am:


Are we supposed to be impressed by THIS "display of wealth"??? This isn't even as grand as a lot of celebrity homes in Los Angeles. Certainly nowhere near as grand as the wealthy elite in Europe. I'd say he was living pretty modestly considering his important position and how long he's had to accumulate wealth. I was expecting to see something like one of the former Russian Czar's palaces with gold and rubies in the walls, hand carved elaborate furniture and original paintings from masters hundreds of years old. This place is a joke compared to that kind of REAL wealth.
Total comments:
43
|
Post a Comment