Rihanna, Madonna, Jeff Buckley, Bob Marley And Jimi Hendrix Turned Into Pizzas
Who needs awards and record sales? Rock and pop stars including Rihanna and Madonna have received a much tastier musical accolade, after having their famous album covers turned into pizzas.
As well as Madge and Rihanna, others stars to get the limited edition pizza treatment are Jeff Buckley, Bob Marley and Jimi Hendrix. Through the magic of pizza toppings and herbs, iconic album covers such as Madonna's True Blue, Rihanna's Loud and Bob Marley's Legend have been remade to celebrate PizzaExpress' search for musical talent.
The talent search - called The Big Audition - has a prize fund of £5,000 and invites musicians to showcase their talent in front of famous jazz singer, Jamie Cullum.
Madonna's True Blue Cover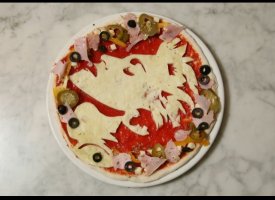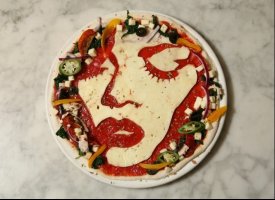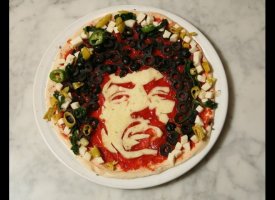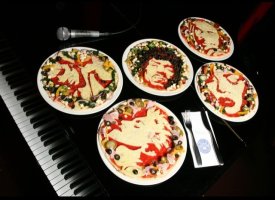 Ross Dines, Music Manager at PizzaExpress said; "Live music has been at the heart of PizzaExpress for over 40 years and we felt that celebrating iconic albums in this unique way was the perfect way to celebrate our search for new music talent.
"It is an intricate process to ensure that our toppings do these great albums justice, but we are confident music and pizza fans alike will love the end product, and who knows, maybe the next artist to be immortalised in this way could be the winner of The Big Audition!"
You can enter the music contest here by uploading an audition clip.